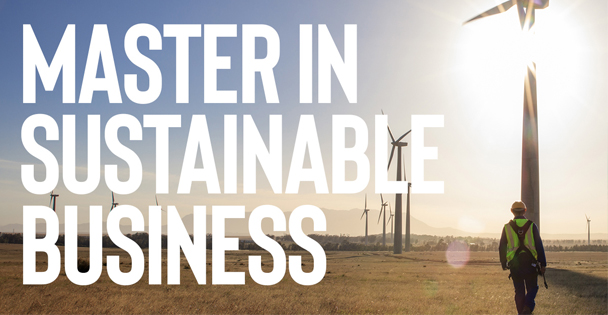 Master of Science in Sustainable Business
Moving into the future, the most important business degrees will focus on sustainability – sustainability for our planet as well as sustainability for every facet of business. Being on the forefront of this emerging field is crucial. In turn, the University of Miami's Business School (MBS) is now accepting applications for its new Master of Science in Sustainable Business, with classes beginning in August 2019. Learn more.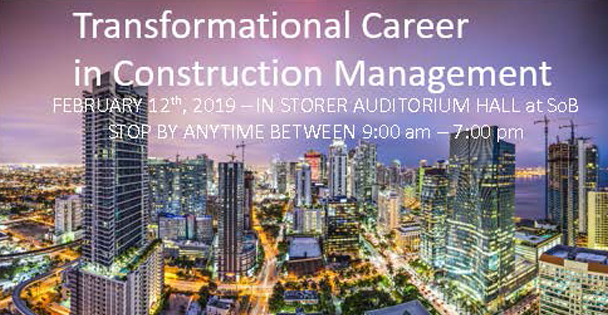 Construction Management Master of Science
The MS in Construction Management program is designed to develop leaders and managers for complex building projects, with mastery in best practices related to resiliency, sustainability, building information modeling, project delivery and decision-making. The University is uniquely situated in a booming metropolis where commercial and residential construction is a large and important industry. Learn more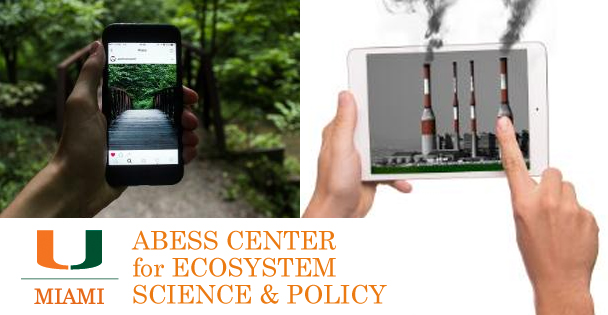 Master of Arts in Environment, Culture, and Media
The Master of Arts in Environment, Culture, and Media (ECM) integrates the study of the environment with emerging screen technologies, digital culture, cultural theory, and ethics. For new scientists, the defining creative and intellectual challenge of the 21st century exists in the use and design of digital content aimed at engaging an increasingly participatory media culture. Learn more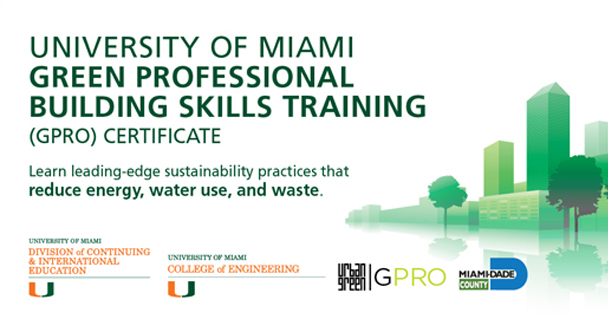 Green Professional Building Skills Training (GPRO) Certificate
GPRO is North America's top program for teaching the people who build, renovate, and maintain buildings the principles of sustainability combined with the techniques they can use on the job. The University of Miami GPRO Certificate Program is customized for the climate and regional needs of South Florida. Learn more.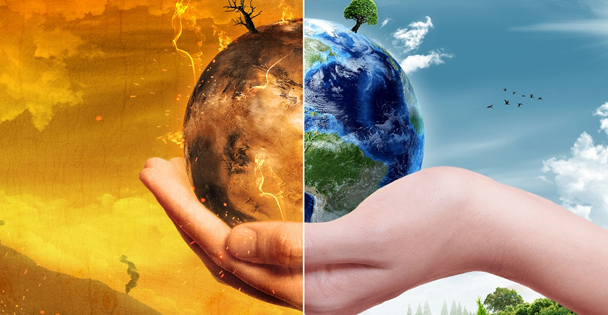 Master of Science in Climate and Health
UM's Miller School of Medicine and Rosenstiel School of Marine and Atmospheric Sciences (RSMAS) will launch a new Master of Science in Climate and Health graduate program in Fall 2019. The program will train future generations of professionals, research analysts, planners, decision-makers, and leaders to address the intricate relationship between human health and climate, climate change and weather patterns, and weather anomalies. Learn more.
****
Environmental study and research are a vital part of education for the future of our planet. The University of Miami is committed to this cause through prestigious academic programs and research initiatives to further protection of the environment. Below is a list of these educational centers.
For a complete list of UM Courses related to Sustainability, click here.