This year, Earth Day will be celebrating its 50 year anniversary, and at the U, festivities will start on April 18:
Sat. April 18
- 'Canes Day of Service in partnership with Baynanza (rsvp):
From 9 am to 12 pm: Beach cleanup in Key Biscayne North Point Park; 
From 12 pm to 2 pm: Complementary Lunch and Learn with Dr. Larry Brand, Dr. Maria Cartolano of the Toadfish Lab and Mr. Ron Hoenig, Lab Manager of the Aquaculture Facility of the Rosenstiel School of Marine and Atmospheric Science, covering relevant subjects such as red tide and water quality.
Tues. April 21
- 9 am to 2.30 pm - Conference at the Shalala Center Activities Room North and South:
 "Life at the Water's Edge: An Interdisciplinary Symposium on the Societal Effects of Climate Change in Miami",
sponsored by the College of Arts and Science
- 5 pm to 7 pm: Arbor Day Celebration in the Gifford Arboretum: Edible fruit trees tour, picnic and concert.
Wed. April 22
- 11 am to 2 pm: Earth Day Fair with ECO Art installations, dance, theater and music performances
- 12.05 pm to 12.25 pm: Hug The Lake with the Butler Center and Bosey Foote Award with President Frenk
- 3 pm: Green Short Movie Festival at the Cosford Cinema. htl
On APRIL 22
11 am - 12 pm:

- Green Fair
- ECO Art: "Waterways" Installation with Professor Jenna Efrein next to Lime
12.05 pm - 12.20 pm:

HUG THE LAKE: At 12:05pm, the Miami Hurricane community will come together for our traditional Hug the Lake ceremony, capped off by President Julio Frenk who will be presenting the Bosey Foote Award.  The Roberta "Bosey" Fulbright Foote Award recognizes a member of the UM community - faculty, staff, student, or trustee - who has made a meaningful and lasting contribution to the beauty, humanity, and future of the campus.


Art performances under Jenna Efrein's art installation, next to Lime:


| | |
| --- | --- |
| 12.40 pm | 1st Dance Performance by Prof. Kaminsky's class |
| 1.00 pm | Theater performance by Prof Mc Cain's class |
| 1.30 pm  | 2nd Dance performance by by Prof. Kaminsky's class |
| 2.15 pm | Concert with Jazz band from the Frost School of Music |
GREEN FAIR List of themes and vendors
Waste Diversion(Waste Management);  Water (Miami Dade County, Debris Free Ocean);  Green Building (USGBC); Renewable Energy (Cutler Bay Solar); Alternative Transportation (U Bike; Semaconnect Charging stations. Parking and Transportation); Wellbeing (Wellness Center; Green U; Student Health Services); Nature Outdoors (Miami Dade ECO Adventures); Gardening and composting (UF Extension; UM Sustainable Garden in the Arboretum; CommUnity Garden Club)
Sustainable Food: UM Dining, Organic Ice cream, Herbert Wellness Center, Organic Smoothies with Green U, and vegan empanadas with Plant Based Canes!
UM Student organizations: USGBC Student Chapter; CommUnity Garden Club; Environmental Law Society; Green Committee; Plant Based Canes; Green Grad Group; Miami Business School Sustainability Club; Climate Reality Project; ECO Cinema.

Sponsored by Student Government ECO Board and Green U - Office of Sustainability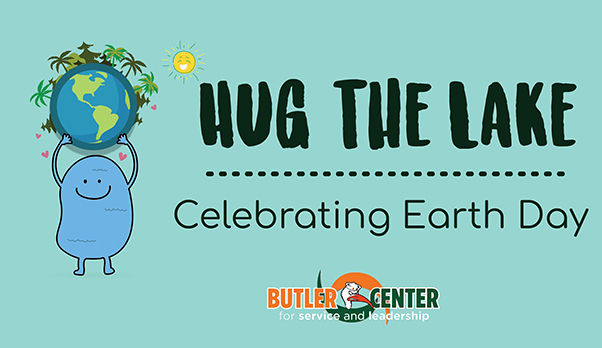 HUG THE LAKE
At 12.05 PM, the Butler Center for Service and Leadership invite you to join us for our annual Hug the Lake event at Lake Osceola. To learn more and to book your Hugging spot, visit miami.edu/leadandserve