2019: OFFICE PAPER RECYCLING on the Coral Gables campus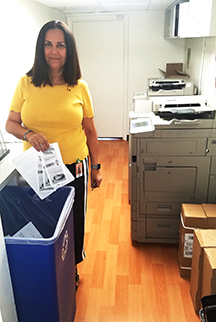 You 've heard about US recycling contamination challenges. UM wants to be at the fore front of better, cleaner recycling practices in our region. You can post this new signage in your copier area.With your help, we can get there!
Take your clean office paper periodically to the bin located in your copier area, either the tall blue bin or the grey rolling cart.


Keep on recycling your empty cans, bottles, lightweight cardboard and newspapers in your kitchen/lounge/hallway tall blue recycling bins, but NOT in the copier area, nor in the grey rolling carts! And don't forget to flatten your cardboard boxes before dropping them next to the recycling bins.  
With paper comprising up to 40% of the municipal solid waste stream, paper recycling is an obvious and easy way to reduce waste in the workplace. By recycling paper and using recycled paper, trees are spared - every ton of paper made from recycled fiber saves approximately 17 trees. 

Recycling Office Paper separately from the Single Stream Recycling makes also good business sense. When customer are able to provide clean office paper, a rare commodity in the current contaminated world of single stream recycling, recycling companies are often ready to provide rebates, decreasing the over whole cost of hauling. The Coral Gables campus diverts 41% of its waste from landfills, including vegetative waste, electronic waste and donations. Single Stream Recycling accounts for 9% of it, but could increase that number by getting less contaminated recyclables. Getting non-contaminated recyclables is hard when everything is mixed together. That is why, with our hauling partner, the university decided to collect office paper separately.   
Waste Audits - Coral Gables
Download our Gables One Tower Waste Audit 2019 
Check the results of our first ECO rep waste audit in the Hecht Stanford Residential Hall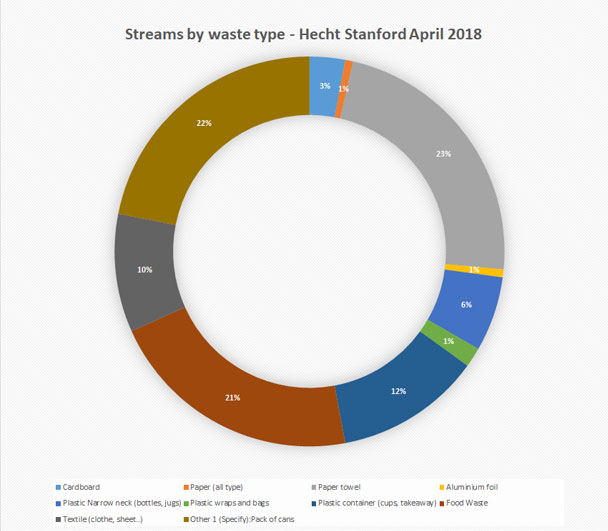 Waste diversion rates: 
FY2018 - Coral Gables: 35%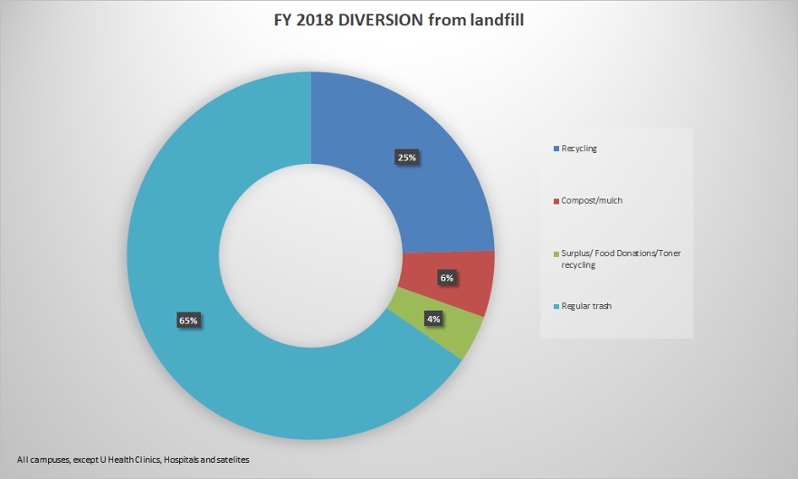 May 2017 - Coral Gables: 36.5%