If you work in a lab, manage a lab, study in a lab, and you want to make it more sustainable, Green U is here to help!
Here are the steps you will need to take:
Step 1:
- You reviewed this CHECKLIST, and posted the Green Lab flyer in a visible part of the lab.
- Review the list with your team, and call our office for questions: 305-284-8520.
Step 2:
- Invite Green U for a 15 min Sustainability 101 presentation to one of your staff meeting.
Step 3:


- Implement the program by making sure you completed each item on the checklist.
- When you feel ready, contact the Green U office to schedule a final audit.
There is no deadline, you go at your own pace!
- Your lab will be listed in our Safety Lab yearly competition!
 
WASTE DIVERSION:
- Order a complete audit with Green U (email greenu@miami.edu). Green U will help you with single stream recycling guidelines and signage (print here). Make sure you have 1 small blue recycling bin per counter and 1 blue slim Jim (24 Gal) for each section.
- Reuse shipping polystyrene boxes, as well as pipette tips boxes (buy refillable ones).
- Use RED BIOHAZARD BAGS ONLY for the disposal of biomedical or biohazardous waste.
For proper segregation,register for the "Biomedical (Biohazardous) Waste Disposal" CBL in ULearn.
REMEMBER: Disposing of 1 Lbs. of red bag waste costs SEVEN TIMES more than for 1 Lbs. of regular trash.
NON-CONTAMINATED WASTE should be tossed in a regular trash bin; Place pipette and tips in a box and toss in trash bin to avoid poking.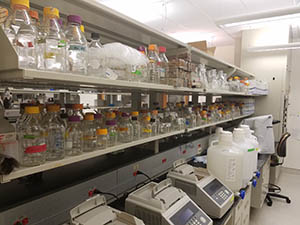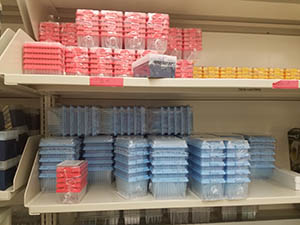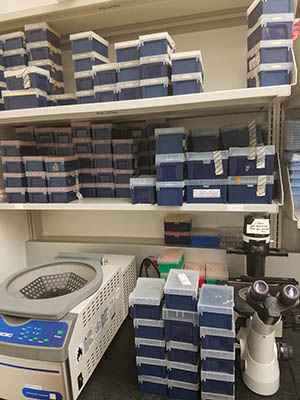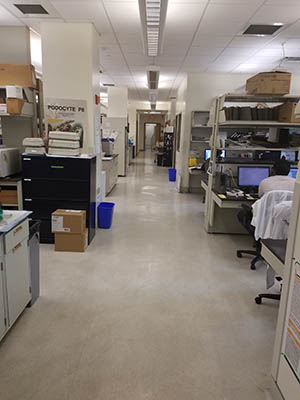 Green Lab Toolkit:
- Download the Green Lab flyer
- Download the Single Stream Recycling Sign for your tall blue bins; and here is one for the kitchen/lounge: SSR sign kitchen
- Download the Turn off the light stickers, print them on 5167 labels
- Download the Shut the Sash stickers, print them on 5163 labels.
- Download the Green Pledge stickers, print them on 5264 labels.
- Set computer on sleep modes to 10 minutes or less: Activate Power Management on your computer
- Samples of Sink Aerators and Water Misers
- UM Surplus Inventory
- Check the MIT Green Alternatives Wizard
- Check this Labconscious short video on greening our labs.