Your events are generating too much waste? Don't feel bad, Green U is here to help! Here is an easy way to make sure your next event will be green: apply to our Green Event program.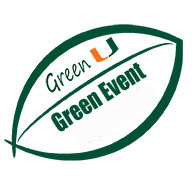 STAFF Green event:
- Step 1: 
Download this CHECKLIST, and send it back to greenu@miami.edu to let us know about your green event date and location.
- Step 2: 
Download the Green Event logo, and add it to your promotional material 
- Step 3:
Brag about your green event! Send us pictures, we'll post them on our social media: greenu@miami.edu 
Green Catering at UM with InStyle: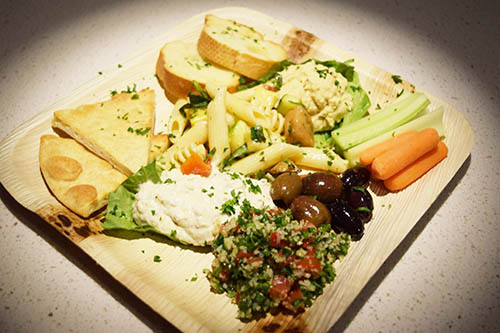 InStyle catering can develop and adjust any menu offering to suit your eco-friendly wishes. They offer Wild Salmon, Free range chicken and their produce are all locally grown.

Menus try to source their products as locally and sustainably as possible. In addition it can also help reduce the waste generated at your event by using:


- Real China vs. paper/plastic
  (additional fees apply)
- Bamboo Service ware (additional fees apply)
- Corn based utensils (additional fees apply)
- Recycled or compostable paper goods       (additional fees)
- Serving Bulk vs. PC's
- Bulk water vs. Bottled Water

Here are Menu samples for inspiration
Contact Instyle for more details


Green Event Certification Benefits :
- Get help and resources from the Green U office.
- Show your audience that you are really committed to sustainability, one of UM's core values.
- Take pictures of your event green features and Green U will promote your efforts through social media.
- Ask and you may get some FREE Green U giveaways for your guests.
STUDENT Green event sponsorship from ECO Agency
If you are a student organization, even better: you can get SPONSORED to go green, just download the ECO sponsorship form and contact Student Government ECO Board to learn more.