The following organizations are recruiting for the Fall 2020 semester:
Green Committee, ECO Reps, Food Recovery Network. The application is linked here .
The deadline is Friday, August 28th at midnight.

Founded in 2012, ECO Agency is the umbrella organization under Student Government that includes the committees: ECO Board, Food Recovery Network, Green Committee, ECO Reps, and the Green Organization Coalition (GOC). You have a project for UM to become more sustainable? Your idea could help us reduce our carbon footprint, our water footprint, enhance our recycling programs or start an educational campaign! Contact ECO Board, if your application qualifies, your project could be eligible for funding. Contact ECO Chair Sofia Mesa at svm38@miami.edu

Most green student organizations on campus are part of the Green Organization Coalition. To learn more, ask co-Chair Kathryn Doolittle at kld111@miami.edu.

Welcome to our Fall 2020 freshmen!
What better way to start the semester than owning this new Reusable kit from Student Government ECO Board!

Take our Sustainable Living Module. Learn more.

Become an Eco-Rep ! 
Are you a student resident at UM with a passion for the environment, or do you just want to have a positive impact on your peers and improve sustainability on your campus? Start helping your fellow residents on environmental issues like waste reduction, energy and water conservation. Apply now, visit ECO Rep.

Become a Green Committee member! 

Small groups of students passionate about the environment and willing to volunteer to help with event logistics, take on innovative projects and make their school, department, lab or office more sustainable. If you are interested, visit

miami.edu/gc

UThrift is UM's free on-campus thrift store that takes place every Wednesday at the Farmer's Market! 
We are looking for individuals with a passion for sustainability and fashion to volunteer at the booth on Wednesdays and contribute to UThrift's development as a sustainable thrift store. Apply now at miami.edu/uthrift

Food Recovery Network
Over 30% of everything we produce ends up in the trash, meanwhile there are over 200,000 people who are food insecure living in Miami-Dade county alone!

Anyone interested in joining our chapter, applying for a leadership position, fill out this form. For more information, contact Natalia Brown  

Green Grad Group
If you are a graduate student who cares about our environment, join the Green Grad Group. Help unfold the disposable plastic free campaign at the U!
Contact Leyna Stemle at leynastemle@miami.edu  for more information. Learn more

Planetary One Health at Miller School of Medicine
If you are student in the School of Medicine, join our Green Team! In collaboration with Student Government, our group of passionate students promote current programs like the Green Lab program and work on new initiatives. Learn more, visit our SGC at Miller page. Contact Joanna Zhang at j.zhang95@med.miami.edu 

RSMAS Sustainability Initiative with the Marine Science Graduate Student Organization
Join a group of RSMAS graduate students to make our campus greener and educate our peers on living more sustainably. Contact Kayla Besong: kayla.besong@rsmas.miami.edu 

Miami Herbert Business School Sustainability Club
Environmental Law Society
For local food lovers and gardeners at UM:
Plant Based Canes is spreading awareness to the University of Miami community on living a plant-based lifestyle: Plant Based Canes: promoting the health, environmental, and ethical benefits of a plant based lifestyle. @PlantBasedUM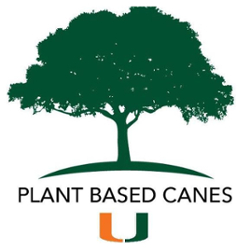 Join the UMiami USGBC Students
U.S. Green Building Council Students is a group for all students who are interested in sustainable (green) building and urbanization. We are constantly working to create a greener campus, and raise awareness both on campus and in the community. Visit UMiami USGBC Students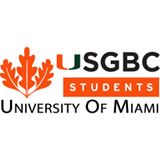 UM Climate Reality Project
We are 100% Committed to switching UM to 100% renewable
electricity by 2030.Visit our FB page; Learn more about us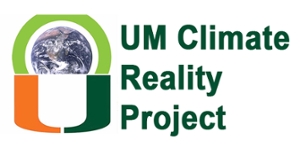 To find more UM Student organizations that have an impact on sustainability progress on campus and in the community, contact greenu@miami.edu or visit the Butler Center for Service and Leadership. Don't forget to check what's new on SASO Engage.
___________________________________________________________________________________

Welcome to the "Sustainability at the U" module
Are you a freshman, transfer student or resident on campus?
Check out this video on all the great green features our beautiful campus has to offer and hear what President Frenk has to say about Sea Level Rise in our region.
In this module you will learn about renewable energy, water conservation, and proper recycling in Miami Dade.
After viewing the video, please take this short survey. It will help you learn how to play your part at keeping our campus eco-friendly. To inquire about all the things you can do to make your campus more sustainable, reach out to Green U, our Office of Sustainability.
If you want to get even more involved and leave a green legacy on campus, contact our Student Government ECO agency.
Thank you and keep it Green!