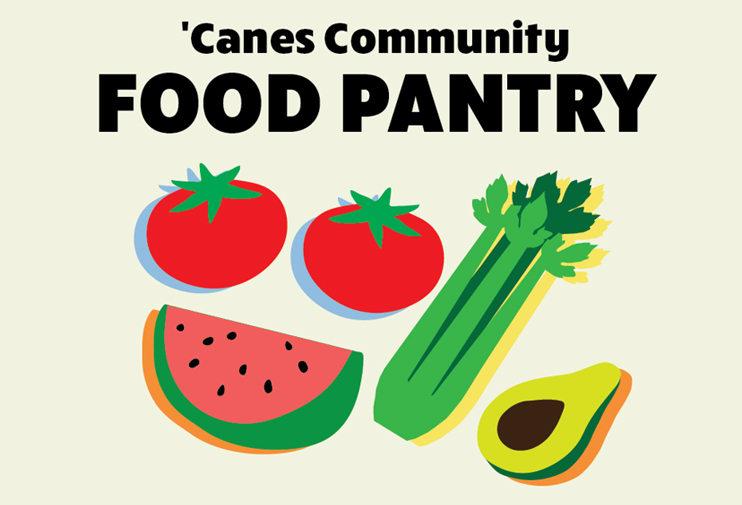 The Canes Community Food Pantry is now open! Any student who feels food insecure is welcome to pass by. The Canes Food Pantry works with Good Samaritan, a food bank funded by a Canes alum. It is ocated in Lakeside Village, behind the Lobby A, across from the Fountain (current "Music Room").
Hours of Operations: Monday - Thursday, 3 - 7 pm ; Friday, 11 am - 2 pm
Closed on Saturdays, Sundays and University Holidays
The 'Canes Food Pantry program was created by students of ECO Agency to provide food relief for low- income students and campus community members and reduce food waste from local grocery stores.
Donate to the Food Pantry now: https://canefunder.miami.edu/campaigns/eco-food-pantry-3 
UM DINING partners with Miami Rescue Mission to divert and donate Food.
FY 2020: 23,230 Lbs of Food
FY 2021: 11,260 Lbs of Food 
FY 2022: 25,186 Lbs of Food 
FOOD ALERTS
Donate Food with ECO FOOD ALERTS:  COMING SOON....

You have leftovers at your party? Post it on bit.ly/umfoodalert.

 GROW WALLS
Florida Food Waste Prevention Week - Food Future Hack 2022
2021: UM co-organizer of the Florida Food Waste Prevention Week Virtual Hackathon