Join the Food Recovery Network to reduce food insecurity and food waste in our community.
Food Recovery Network has teamed up Feeding South Florida to host a Thanksgiving Food Drive next week on campus! We'll be tabling in the UC Breezeway 11-2 Monday, November 7 through Wednesday, November 9. We'll also be leaving a box for donations in the SG office in the Student Center for those who can't donate during those times.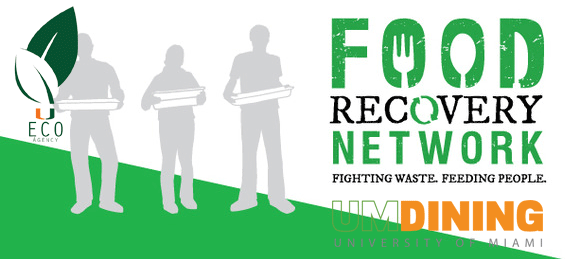 Over 30% of everything we produce ends up in the trash, meanwhile there are over 200,000 people who are food insecure living in Miami-Dade county alone!
If anyone is interested in helping recover food and/ or donate please email us at umiamifoodrecovery@gmail.com or stop by our table next week!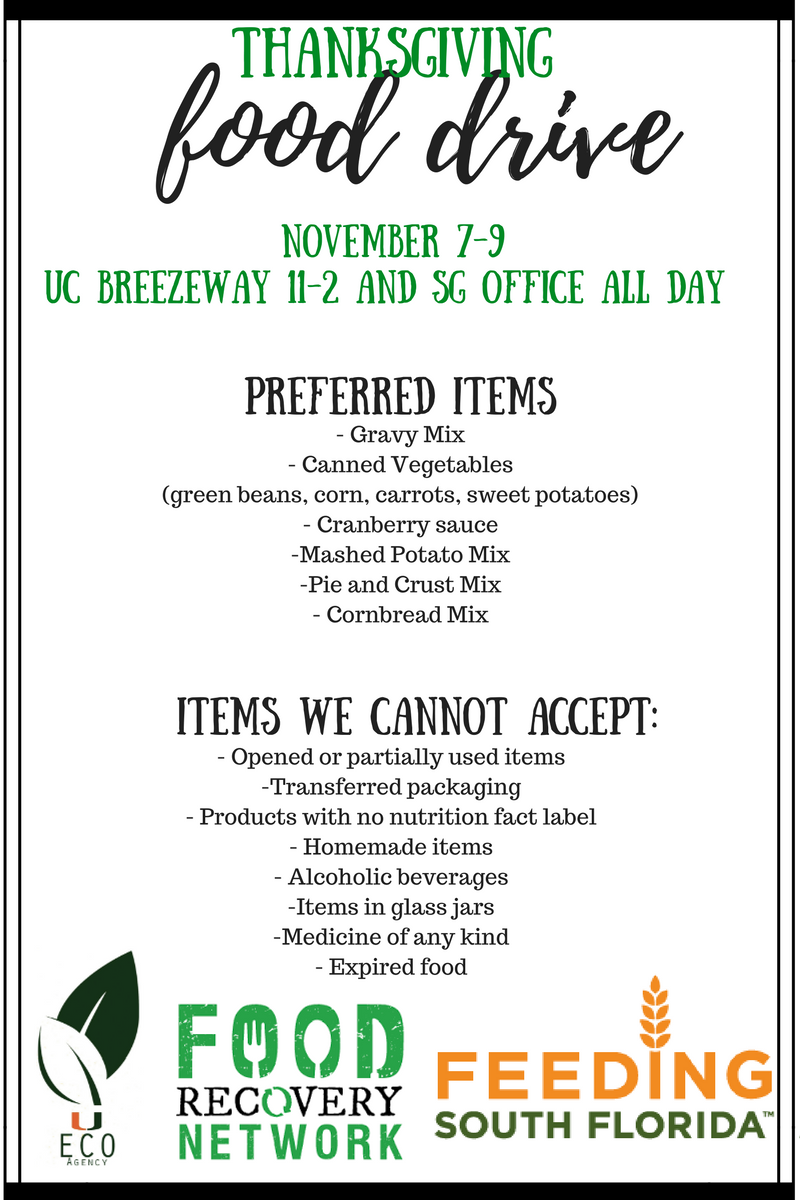 ************
UM DINING partners with MIAMI RESCUE MISSION to serve food to the homeless and the needy.
Last year alone, our Dining Halls, our Food Court and Catering services gave 3.5 tons of food to this great organization, the equivalent of 5000 ready to eat meals. The Miami Rescue Mission Campus has served the homeless and needy since 1922. The administration offices, Center for Men, Center for Women and Children, Jeffrey A. Tew Education Center, Community Activity Center-which provides out of school and summer programs for children, Food Warehouse, Health Clinic, and Thrift Stores are located in a three block area off NW 1st Ave. and NW 20th Street. Learn more