March 22, 10 am  - 2 pm on the Green
Learn how to conserve water with Miami Dade County Water Use Efficiency manager, and get your free shower timer. Pass by our TAKE BACK THE TAP table! If you guess which water is tap water and which one is bottled water, you may win some prizes.  Visit takebackthetap to learn what you can do to fight ocean plastic pollution. World Water Day will take place during the Ocean Awareness Week Carnival this year. Thanks to Rho Rho Rho, the RSMAS Honor Society for their support.


*******

ECO Agency promotes Water Conservation at the Wellness Center
Big Achievement in our Wellness Center: the Water Conservation measures that the ECO Student Government Agency promoted there allowed the Center to achieve some substantial savings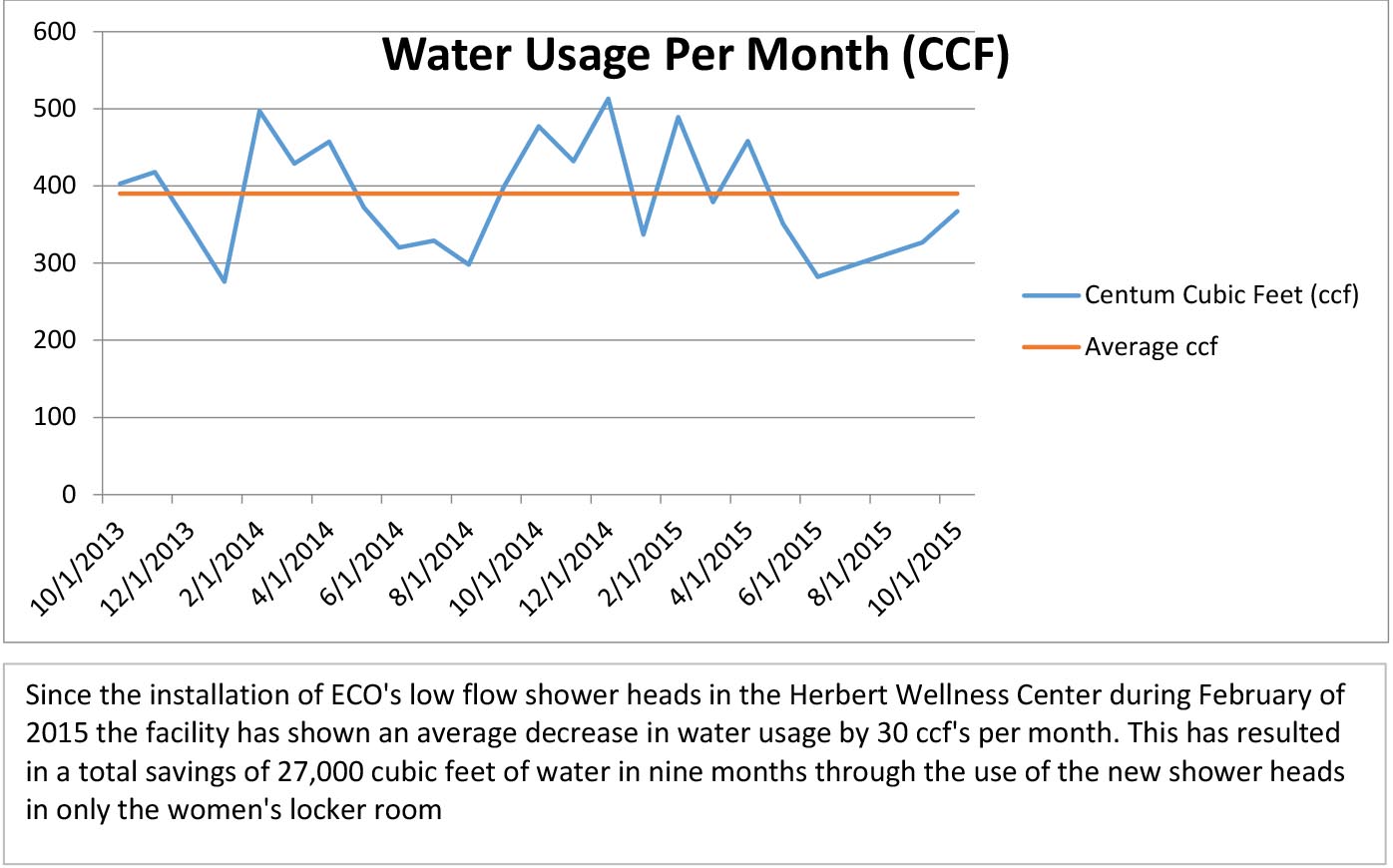 ****

March 22, 5.30 pm  - 7.30 pm at the Gifford Arboretum Stone Circle


Learn how to collect Rainwater for your garden and plant Florida-Friendly Landscape with the professional team from Miami Dade - UF/IFAS Extension.
You can even buy a rain barrel.
Free Amission. RSVP for the event. Learn more
UN World Water Day
Water is the essential building block of life. But it is more than just essential to quench thirst or protect health; water is vital for creating jobs and supporting economic, social, and human development.
Visit the United Nations World Water Day website
*******


WATER CONSERVATION EXPO & VENDOR FAIR
Feb. 20, South Florida Water Management District presented
Reducing Your Water Footprint: Corporate & Institutional Practices
Green U - Sustainability manager, Teddy Lhoutellier spoke about UM 's efforts to conserve water on our 3 campuses.
From Educational campaigns like Take back the Tap, to water efficient laundry machines in our dorms, drought resistant landscaping or dual flush toilets, UM is constantly trying to reduce its water footprint. The main advancement in water conservation is the installation of two cisterns in the new Frost School of Music LEED Platinum building that will capture rainwater to be used to answer the onsite non-drinking water demand.
Guest Speakers From:
WALT DISNEY WORLD, MARRIOTT, PUBLIX, UNIVERSITY OF MIAMI, TOHO WATER AUTHORITY, AND FLORIDA HOSPITAL ASSOCIATION
 WATER SYSTEMS IMPROVEMENTS on CAMPUS
The department has implemented aggressive practices and technologies to optimize the campus's water use and further promote the University's water conservation efforts.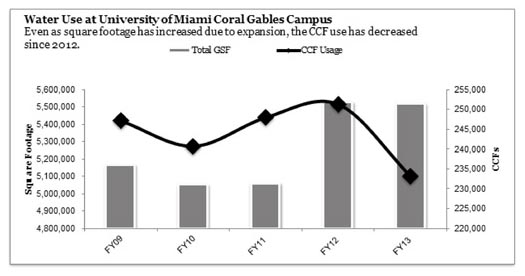 Our initiatives in this area include:
• The replacement of all resident halls and apartments shower heads to low flow models.
• The installation of timer setting controls on the campus irrigation systems.
• An ongoing aggressive leak detection program to prevent excessive water consumption.
• An ongoing replacement program of urinals and toilets to low flow models.
• An ongoing conversion of campus irrigation systems to well water in lieu of domestic water usage.
*************
The NET ZERO WATER Buildings Project
James D. Englehardt, Ph.D., P.E.
Graduate Program Director and Professor of Environmental Engineering
College of Engineering Receives Grant for Self-Sustaining Water System:
$2M grant from the NSF will develop autonomous net-zero water dormitory at UM
A $2 million grant from the National Science Foundation (NSF) will allow the University of Miami (UM) College of Engineering to develop an autonomous net-zero water dormitory at UM. The project will make it possible for the residents to go "off the water grid," by using a sustainable approach to water collection, treatment and reuse.
To learn more about it, click here.


Why should we conserve water?
Water use is a major contributor to green house gas emissions, as the more energy is required to move large amounts of water, and water itself is a resource that must be conserved.  As a result the University of Miami is constantly looking for ways to reduce water use. Please click on the links for each campus to get more information.
PSA - Water Conservation from Blame Your Brother on Vimeo.
To learn more about how you can conserve water, visit Miami Dade County - Water Conservation Tips link