SCHEDULE:
- 10 am - 11.30 am: Green Fair - Net Zero Energy Concert with Frost School of Music
- 12.05 pm - 12.20 pm: HUG THE LAKE
- 12.30 pm - 2 pm: Food vendors
GREEN FAIR List of themes and vendors
Waste Diversion(Waste Management);  Water (Coca Cola Sustainability);  Green Building (USGBC); Renewable Energy (Solar Smoothie); Alternative Transportation (UM Bike; Nissan Leaf); Wellbeing (Wellness Center; U Cook); Nature Outdoors (Miami Dade ECO Adventures)
Sustainable Food: Organic Ice cream, Herbert Wellness Center, Solar Smoothies with UM Student Health!
UM Student organizations: USGBC Student Chapter; CommUnity Garden Club; Environmental Law Society; Green Committee; Plant Based Canes; Food recovery Network; Climate Reality Project; U Cook.


HUG THE LAKE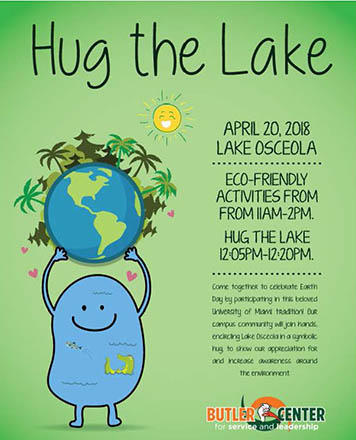 At 12.05 PM, the Butler Center for Service and Leadership invite you to join us for our annual Hug the Lake event at Lake Osceola.


To learn more and to book your Hugging spot, visit miami.edu/leadandserve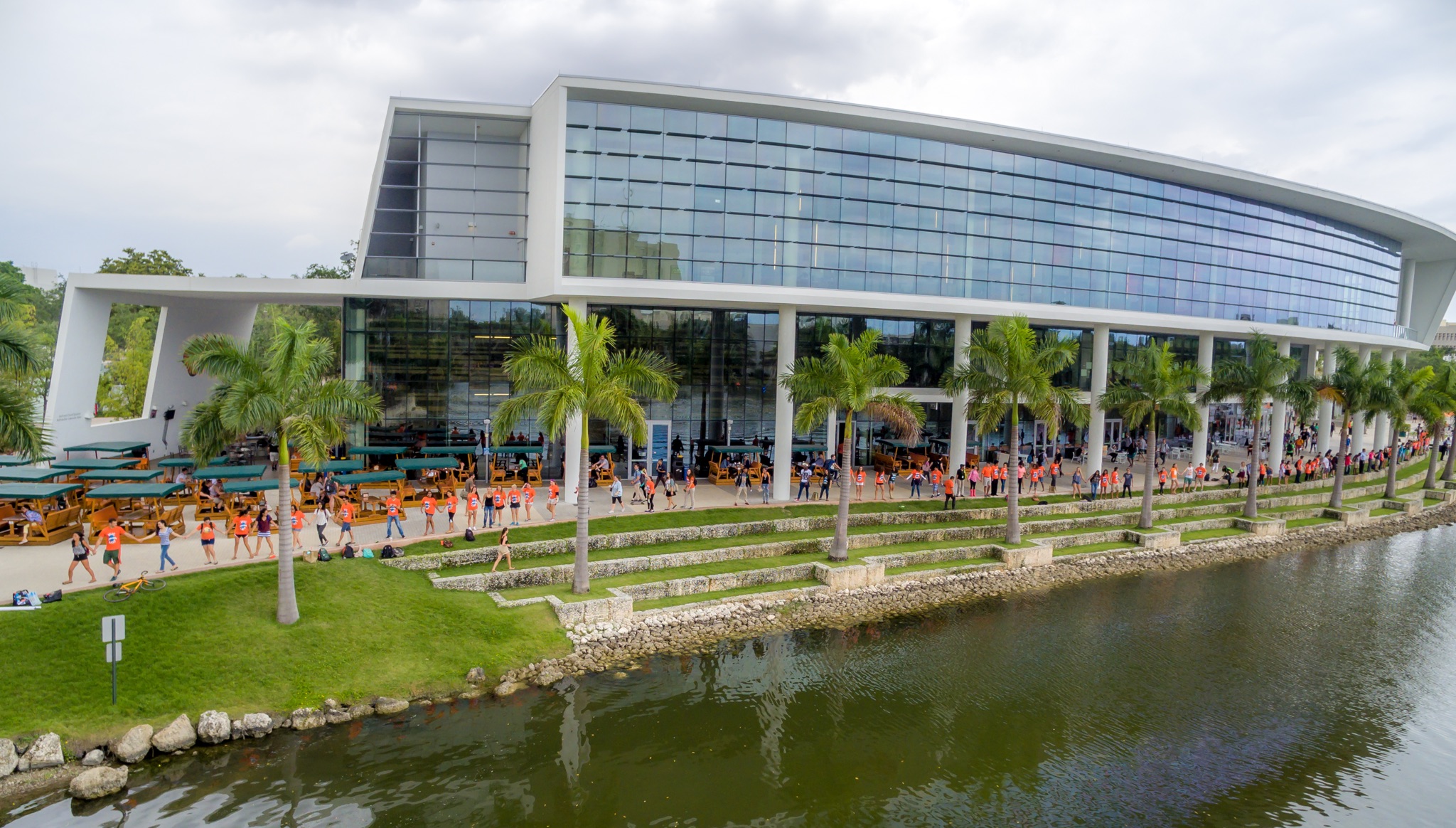 *****
Tree Campus USA  -  Volunteer with TreeMendous
*****
NEW: The link for the Gifford Arboretum Catalog is available here
Visit this interactive map of the Gifford Arboretum, product of a students project from Dr. Shouraseni Roy GIS class - Fall 2017.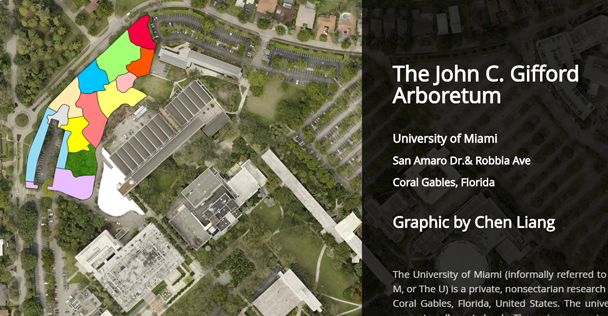 ECO signs on Lake Osceola
If you stroll around the Lake Osceola now, you will discover new signs about the ecology of our historical lake. This partnership between ECO and UM Administration gives us a renewed sense of belonging and connection with our environment.
Thanks ECO Agency!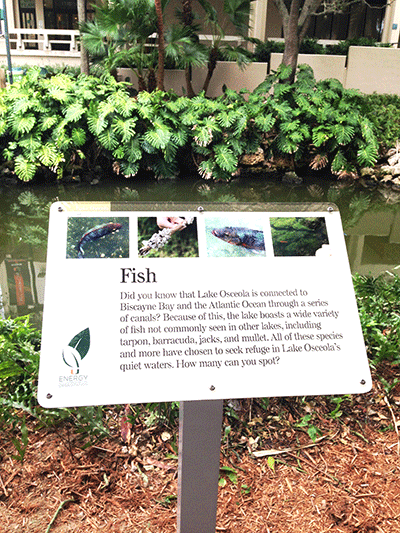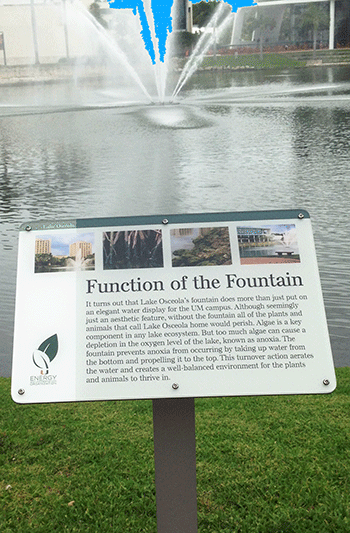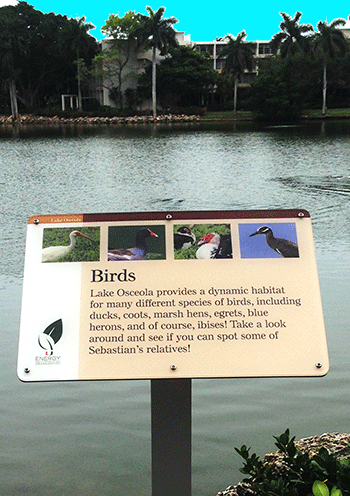 The 6 signs are titled and themed as follows:
1) "Why do the Fish Jump?" - this sign presents a couple of competing theories about why the fish in our lake actually do jump according to Dr. DiResta and Dr. Olson
2) "Fish"- this sign gives a general overview of the fish that inhabit our lake, a very unique collection of species given that it is connected to the ocean via a series of canals!
3) "Flora"- this sign gives an overview of the various plant species such as mangroves that help comprise the Lake Osceola ecosystem
4) "Fountain"- this sign explains the scientific purpose of the fountain to aerate the lake in order to prevent anoxia
5) "Birds"- This sign gives a general overview of all of the different and unique bird species that call our lake home
6) "History"- This sign explains the fascinating history of our lake which was actually a small natural pond that was dredged in 1947 to make manmade Lake Osceola. The rock/soil material was sold to the city to build the Rickenbacker Causeway and the funds were put toward the University which was very young at the time. Mr. Tasa in University Archives was very helpful in helping me to learn about the rich history of our lake, something that I think is really cool and that our whole campus should know about!
***********
University of Miami - Coral Gables Campus has been designated as a TREE CAMPUS USA 2016.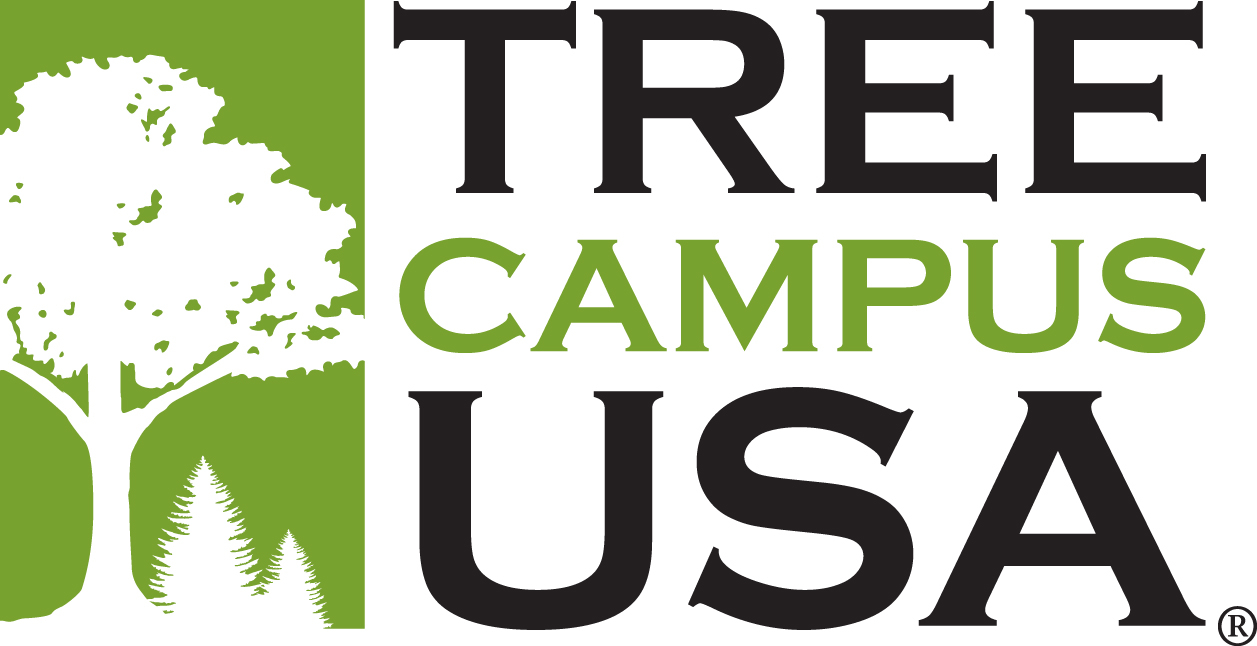 Arbor Day Celebration at the Gifford Arboretum on April 13, 6 pm
Learn more
************
THE JOHN C. GIFFORD ABORETUM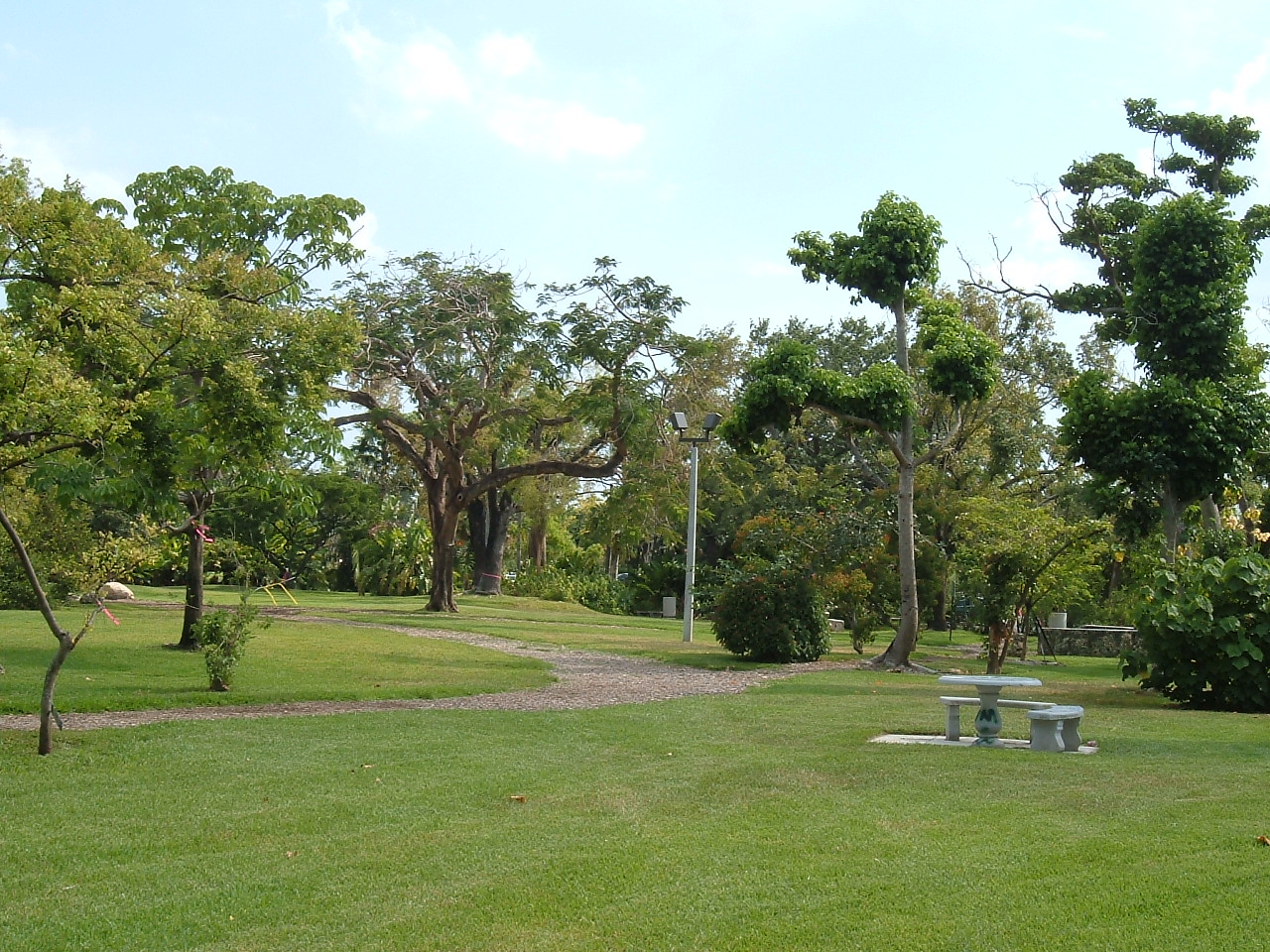 The Gifford Arboretum is run by the Department of Biology and the Friends of the Gifford Arboretum Committee which consists of faculty, students, administrators, and community members. It is a collection of important trees and plants that have been assembled for the purposes of eduction and research. Visitors are permitted (and encouraged!) to freely visit the collection for self-guided tours, and for the guided tours and lectures that are conducted throughout the school year (please see 'Calender'). In addition, annual events include a spring lecture by a distinguished plant scientist and a fall picnic.  To learn more about events, birds, butterflies and plants lists or to become a member, visit the Gifford John C. Arboretum


THE IBIS WALKING TRAIL

The official starting point for the Ibis Walking Trail is at the Herbert Wellness Center. However,
since it is a circular route, you may start your tour at any point on the map.
Learn more about the trail at the Ibis Walking Trail
Download the Brochure: Ibis Trail
HUG THE LAKE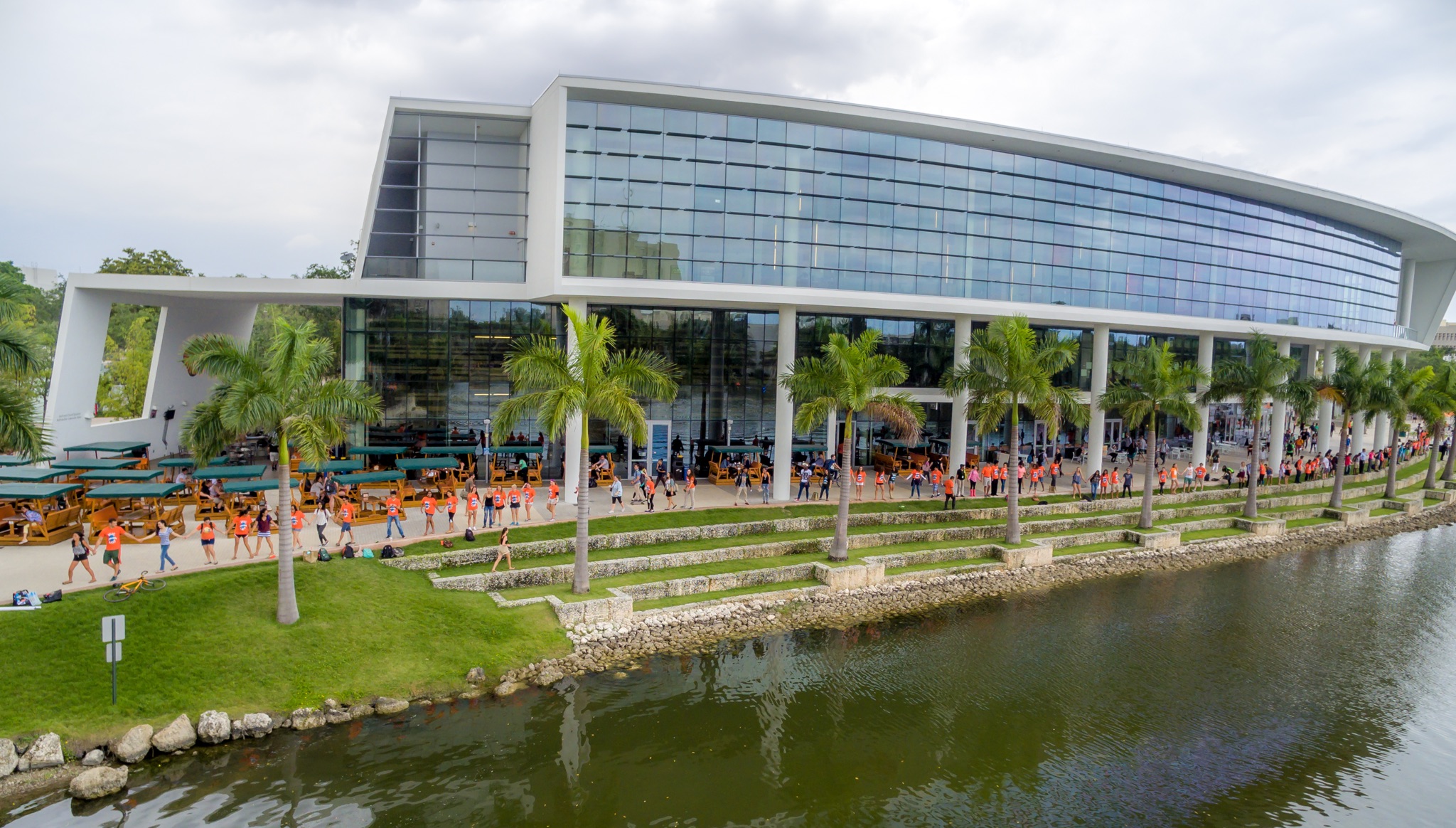 What happens at "Hug the Lake?"
Hug the Lake is a campus-wide event that will bring the University of Miami community together to celebrate Earth Day every year in April. On that day, more than 700 students, faculty, and staff will join hands singing the alma mater, encircling Lake Osceola in the center of our Coral Gables campus in a symbolic "hug," to show their appreciation for and increase awareness about the environment. Learn More
NATIVE LANDSCAPING
Why go Native? visit TREEmendous Miami to get more information.

THE PALMETUM
Established in cooperation with Fairchild Tropical Garden and the Montgomery Botanical Center, the University's palmetum includes nearly 800 palms and cycads that are native to South Florida or represent distinct, rare, or endangered species from 38 nations. An invaluable resource for helping to ensure future generations of these spectacular plants, the palmetum is the only collection of its kind on a U.S. college campus.
THE BUTTERFLY GARDEN
Located along the Ibis Walking Trail behind Eaton Residential College, the Butterfly Garden is a living laboratory. The garden is home to some 23 different varieties of plants and attracts butterflies such as the monarch, sulfur, and brush foot, as well as the zebra longwing, Florida's state butterfly.