The University of Miami -Coral Gables Campus has been designated "Tree Campus USA" by the Arbor Day Foundation for the 9th consecutive year.
ARBOR DAY CELEBRATION - MONDAY, APRIL 19, 5 PM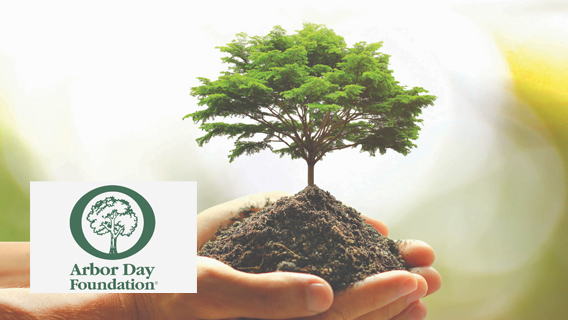 The University has been recognized as a Tree Campus USA by the nationally renown organization Arbor Day Foundation for the ninth time in a row. The program will start on April 19 at 5 pm with a tour of the Gifford Arboretum, a tasting stop at the sustainability garden. At 6 pm, at the Arboretum Stone Circle, after our land acknowledgement, don't miss the free concert from Frost School of Music artist Jasmine Harris and her band, and pass by the Gen CLEO table for planting giveaways.
Finger food will be served. Event sponsored by the Gifford Arboretum.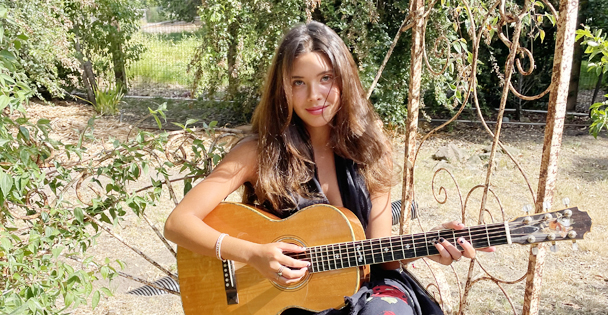 My name is Jasmine Harris, I'm a 19 year old singer songwriter in the MADE program at Frost School of Music. I grew up in a musical family touring the world, and began writing and performing my own music at an early age. I've seen and felt firsthand the effect and infection of a powerful performance. My goal is to connect with and move my audience in that way. I have strong folk influences on my indie-pop style. My music is inspired by Phoebe Bridgers, Lana Del Rey, Mazzy Star, and others. I released my first single last fall and am currently working on an album. 
I write music to help navigate all of the chaos, joy, heartbreak, and trauma in my life. I've been learning a lot about growing up since leaving home for college, and I explore that through my writing. Everything here comes from the deepest, truest part of me and I hope it finds a home in the deepest, truest part of you. So I invite you to step into my world, whether you are looking for comfort, validation, or a refuge for your emotions (misery loves company).
link to single - https://open.spotify.com/track/73S5rLfMhGvBi1hgdQD3fr?si=5e8a6c54f1424d2c 
ARBOR DAY 2021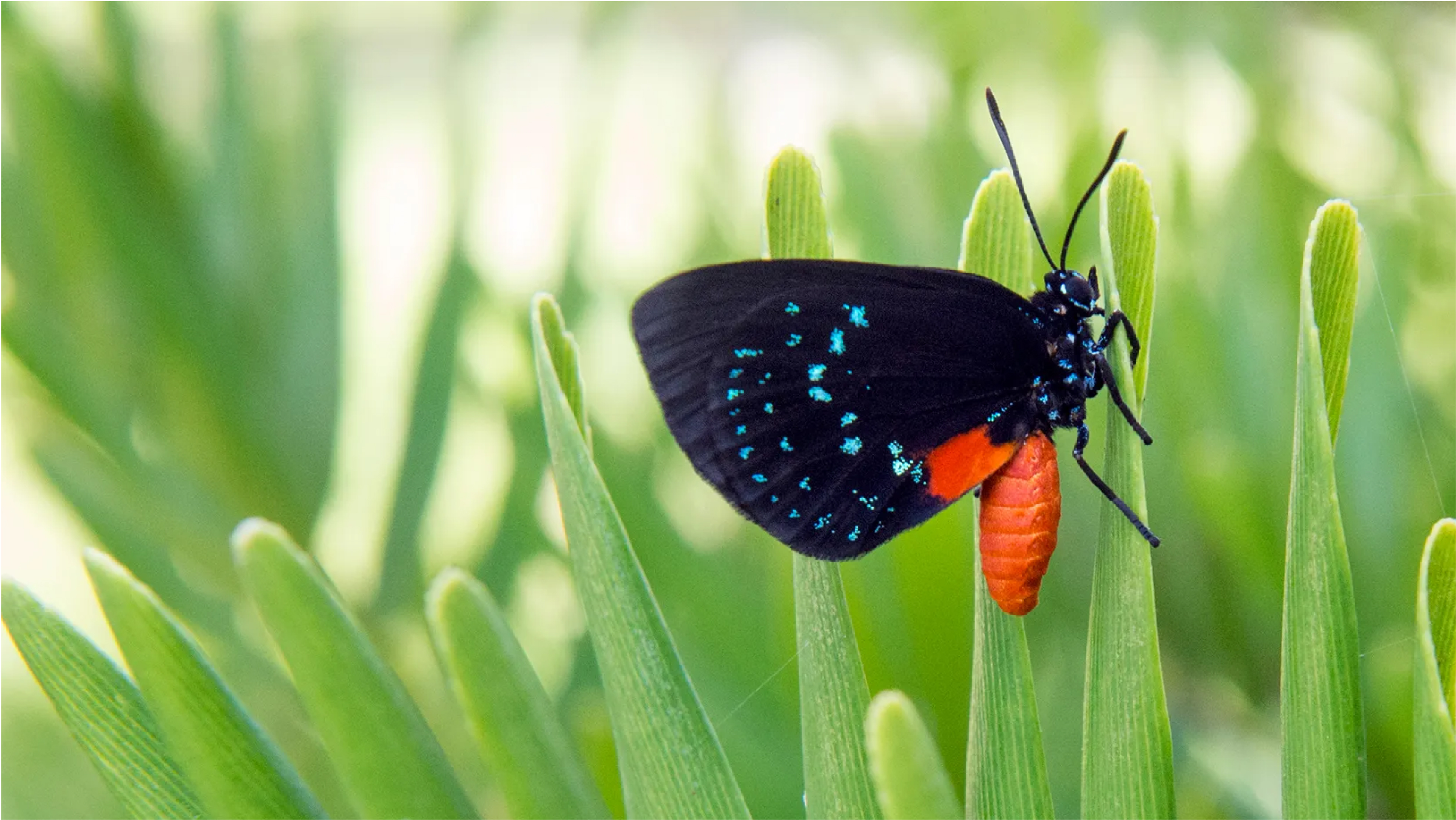 2021

THE ATALA RESURGENCE AT LAKESIDE VILLAGE - 6:00 - 7:00 PM
Did you know that Lakeside Village is home to an imperiled butterfly? Celebrate the return of the Atala and Arbor Day by joining Dr. Terri Hood from the University of Miami and Sandy Koi, Professor at Florida International University and active member at the North American Butterfly Association and learn the story of how this happened, and about the importance of habitats in fostering endangered animals. Find out

 

more.

    
RECORDING

Arbor Day celebration
The University of Miami -Coral Gables Campus is proud to have been designated "Tree Campus USA" by the Arbor Day Foundation for the 6th year in a row. The new Gifford Arboretum Director, Professor Mauro Galetti, College of Arts & Sciences,  will be hosting this virtual event for all Nature lovers to enjoy. - Bios
Panelists: Dr. Mauro Galetti, Director of the Gifford Arboretum under the College of Arts and Science;  Terri Hood, Senior Lecturer in the  College of Arts & Sciences' Department of International Studies and and Co-director of the Ecosystem Science and Policy program; Dr. Michelle Afkahmi from the Department of Biology in the College of Arts and Sciences at the University of Miami; Ezra Remer, active member of the Student Government ECO Board and current Gifford Arboretum's Curator.
Time: April 24, 2020 at 1:30 p.m.
Recording of the event available here
The University of Miami -Coral Gables Campus is proud to have been designated "Tree Campus USA" by the Arbor Day Foundation.
Colleges and Universities all over America are working right now to make their campuses greener and cleaner, University of Miami is doing its part. The Arbor Day Foundation began in 1972 and is one of the world's largest nonprofit dedicated to planting trees. It has been working with the U.S. Forest Service and the National Association of State Foresters to plant trees in National and State forests. Arbor Day Foundation has recognized more than 3,000 communities through the Tree City USA program, among them the City of Coral Gables and the City of South Miami. The Tree campus USA recognition is benefiting benefit UM. Our canopy helps reduce our eco footprint, it sequesters carbon dioxide, purify the air, and give students, faculty and staff a peaceful setting to study.
Our campus has a unique landscape architecture with elements designed specifically for its climate and natural setting. It conveys a positive and unified sense of place, coherency, and consistency. Its thoughtful landscape planning has become renown worldwide as a "campus-in-a-tropical garden". The campus enjoys a number of important vegetated areas which include Lake Osceola, The Gifford Arboretum, the Ibis Natural Trail, the Palmetum and the Butterfly Garden. Our goal is to preserve and enhance the following important features. Our general purpose is to guarantee that the standards of beauty, sustainability and environmental stewardship are respected and applied on our campus landscape.
More specifically, we strive to promote the use of Native plants or low-maintenance plant species, increase species diversity and tree canopy, develop environmentally friendly landscape designs to conserve energy and water, reduce the urban heat island effect on campus, and promote improvements in air quality, and finally to protect existing campus canopy during construction and renovation projects.
Learn more about the Arbor Day Foundation and Tree Campus USA
 *****
One of TREEmendous Miami's most visible projects have been the trees along the Metrorail from I-95 to Bird Road. However, one of its most important projects environmentally has been its work at the Historic Virginia Key Beach Park. During the last 10 years, TREEmendous Miami has planted over 11,000 trees to restore the ecological value of this wonderful site that is extremely important to migratory birds, water quality and spawning grounds, and providing habitat for endangered species like the American Crocodile, various sea turtles, and a variety of other more common native fauna. These trees were carefully selected to reflect what would have grown on this island hundreds of year's ago and would have provided important habitat for migratory birds to stop, rest and refuel before continuing their journeys. However, as the native trees we have planted grow up to create the canopy that would have existed on this site 200 years ago, we need to battle invasive and rampantly growing plants that will be naturally shaded out as the canopy fills in more and more during the next few years. In the meantime, however, our maintenance activities are vitally important and, believe it or not, this "work" can be a fun and an very satisfying endeavor. TREEmendous Miami is the only tree planting group that makes maintenance an integral part of its endeavors.

 *****
2019 Edition Arbor Day Celebration on April 21st, in the Gifford Arboretum
- "Fruit and Edible Tree Tour" at 5 pm starting at the Stone Semicircle.
- Concert at 6 pm: Live Jazz Band from Frost School of Music:  
   Finger food and refreshments will be served. 
Frost Jazz Band

Aaron Bissoondial is an 18 year old guitarist from Wayne, New Jersey. He was the 3rd place winner in the Rock/Blues category of the 2016 International Wilson Guitar Competition and Festival in Milwaukee, WI. Awards of his include Outstanding Soloist awards at both the West Milford Jazz Festival and the Livingston Jazz Festival. Aaron has attended the Manhattan School of Music Precollege and currently attends Frost School of Music at the University of Miami on a Presidential Scholarship. His love for gospel and blues styles featuring use of bottleneck slide guitar combined with a passion for the Jazz tradition creates a unique sound.
Ben Taylor is a guitarist from Greenville, South Carolina studying jazz performance at the Frost School of Music. Ben was a four year jazz student at his local fine arts high school, and performed with the top jazz band for three years, two of which he was the band leader. In his senior year, he was awarded Most Outstanding Senior as well as 2nd place in the Loonis McGlohon Young Jazz Artist Competition in Charlotte, North Carolina. While Ben primarily plays jazz, he also enjoys exploring other genres of music, such as rock, pop, blues, R&B, worship, and bluegrass, and he has performed with established musicians across all genres such as Martin Smith, Evaluna Montaner, Chuck Loeb, Steve Watson, and many more.
Hailing from New York City, New York 19 year old jazz trumpet and flugelhorn player Zaq Davis has proved himself as up and coming young lion in the New York and Miami jazz scenes. He has played in bands such as The Grammy Jazz Band, The Next Generation Jazz Orchestra, The Jazz at Lincoln Center Youth Orchestra, The Vail Jazz Workshop, The Danowsky/Wolsk Jazz Orchestra, and the Hip-Bone Big Band, and has been honored with Downbeat, and Young Arts awards. Having played at venues such as The Monterey Jazz Festival, The Montreal Jazz Festival, Dizzy's Club Coca Cola, Birdland Jazz Club, Catalina's Jazz Club, and The Barbican Centre in London, Zaq Davis' creative style of playing is deeply rooted in the tradition yet still fresh and interesting.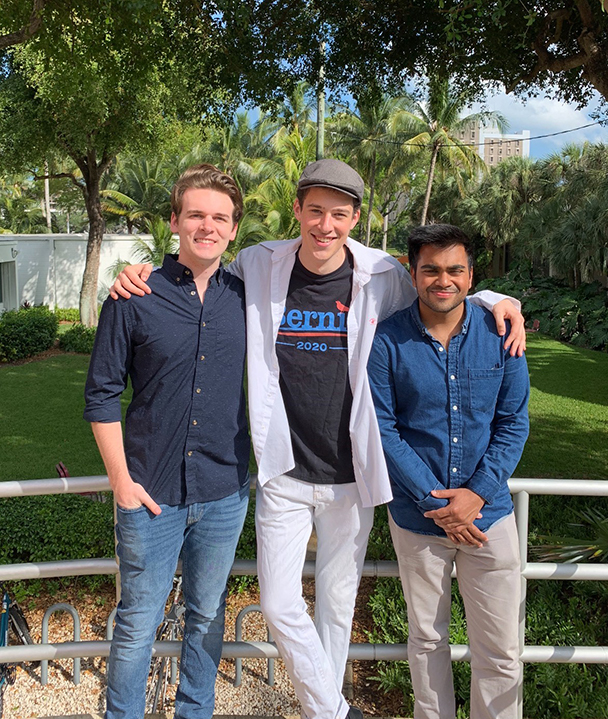 ******
 

Arbor Day Observance in the Gifford Arboretum on April 19 at 5.00 pm. during Earth Week
Steve Pearson, Director of the Gifford Arboretum invites you to a tour of the Arboretum at 5 pm, and at 6 pm, to a beautiful Concert by the World Peace Ensemble from the Frost School of Music.
Finger food and refreshments will be served. Steve Pearson, Director of the Gifford Arboretum invites you to a beautiful Concert by jazz ensemble from the Frost School of Music, the Zack Zebley Trio
Finger food and refreshments will be served.
Volunteer on April 9 with TREEmendous to celebrate Earth Week!

This recognition should also go to our partner organization TREEmendous Miami. UM students have been volunteering with TREEmendous on a constant basis over the years, allowing our community to get a healthier urban canopy.
Best practices - TreeInvent2021 - Arbo Service2020 - Greenhouse2020 - Arbo Research2020 - ArboGarden ClassesFall2020