The University of Miami is committed to sustainability, and in that commitment understands that transportation contributes significantly to the campus emissions footprint. Consequently, the University strives to provide diverse transportation options to lead by example and foster good environmental practices within the community. To learn about all of our transportation programs please visit the link below.
For a complete overview of UM's efforts to lower its carbon footprint in the transportation sector, visit:

*************
UM Earns Designation as a Bike Friendly University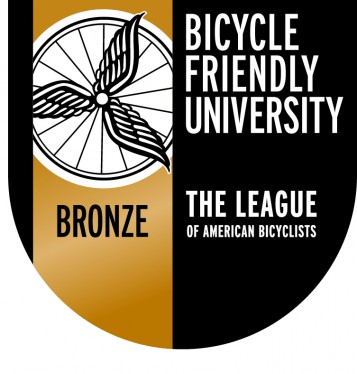 The University of Miami is among 51 universities recently recognized by the League of American Bicyclists as
a Bicycle Friendly University. With its BFU bronze award, which cited UM's high bike registration, BikeSafe
curriculum; UBike Committee; Bike Expo and Safety Fair; and involvement in Gables Bike Day, the Dolphins
Cancer Challenge, and the DCC Fall Family Fest, UM joins 164 universities in 44 states and Washington, D.C.,
that have been designated as BFUs over the past five years…
Learn more about our designation and about our NEW BIKE REPAIR schedule
Visit the UM Bicycle Club for more information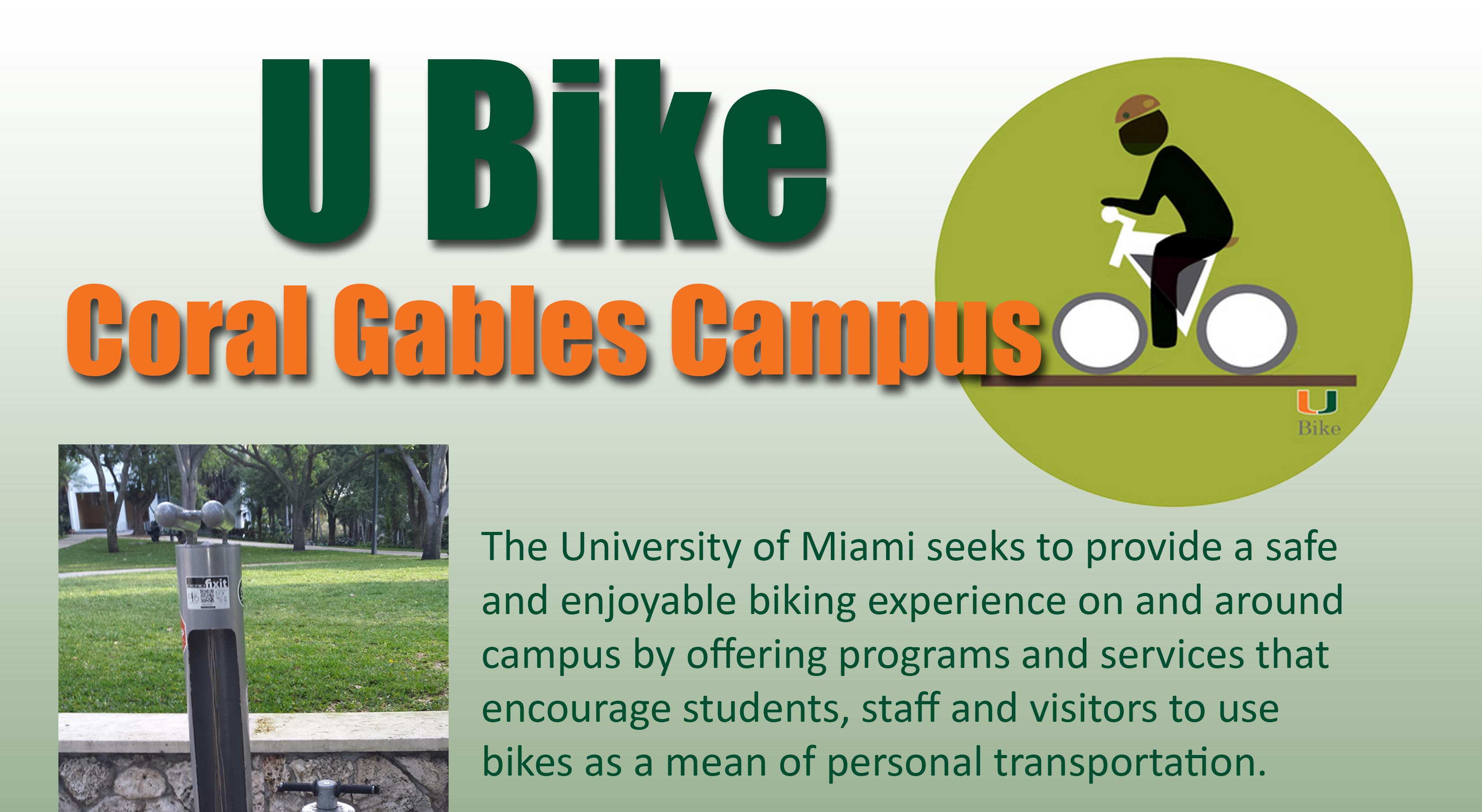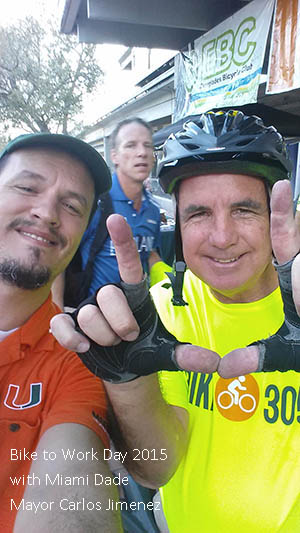 Mayor Carlos Jimenez was leading the way on Bike to Work Day at University Metro Rail station,
followed by UM Parking and UM Bike Safe teams. Bike 305 is the hub organization for any Bike lover
in Miami Dade, visit them at miamidade.gov/bike305
Good News for EV drivers at UM:
On top of the Level 1 plugs in the parking lot of the Clinical Research Building (Medical Campus) and the ones in the new SUSTAIN building (RSMAS), we have 6 NEWLY INSTALLED LEVEL 2 CHARGING STATIONS in the Merrick garage (Coral Gables)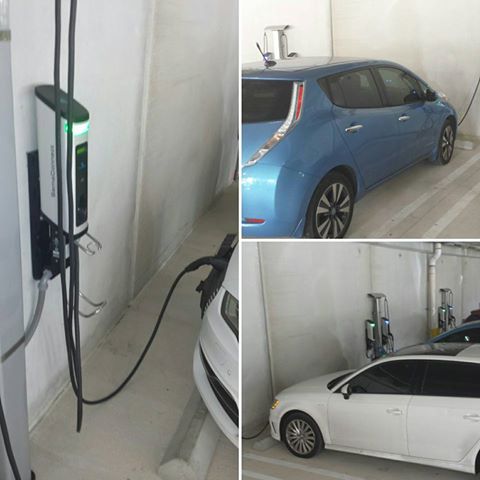 Housing and Residential Life recently acquired 2 Solar Drive Carts to enhance sustainability in their fleet. UM's fleet of GEM carts is all electric and offset a good portion of our carbon emissions, but these new babies are pushing green transportation to the next level: Based on non-glass SBM Mono Crystalline Flexible technology, the Solar Drive's carts are a truly ZERO emission vehicles.
Thanks to HRL for inspiring our campus and our students with innovative green solutions!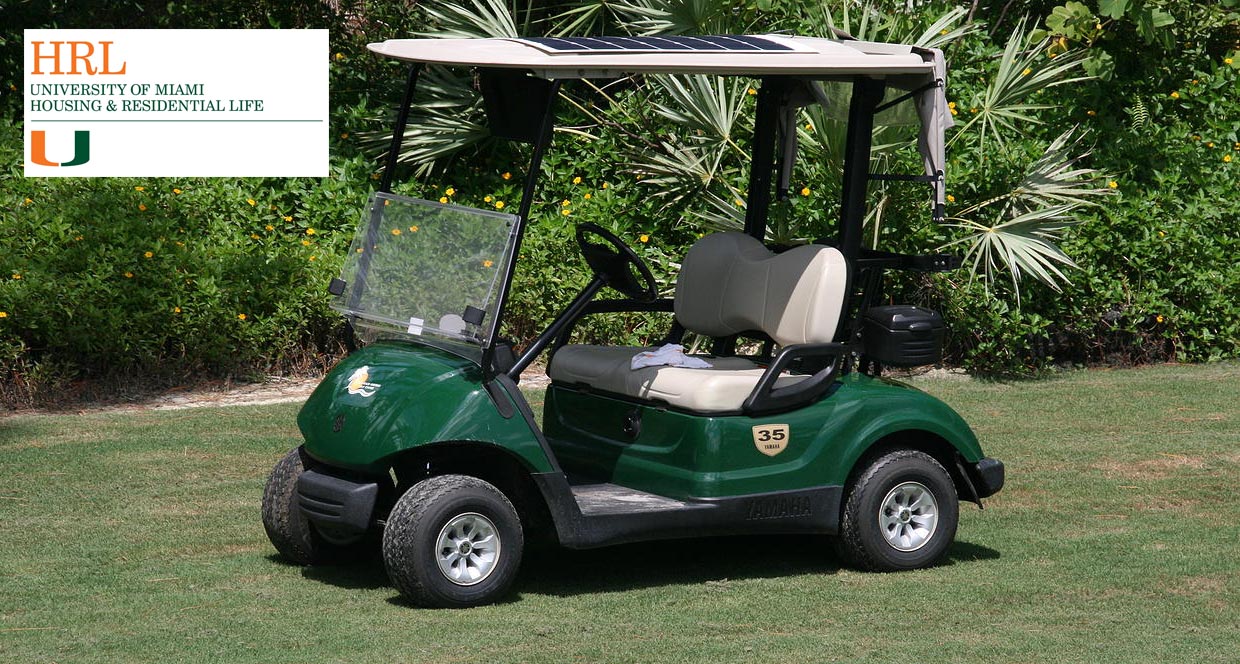 Our Medical campus is also including Electrical vehicles in their fleet: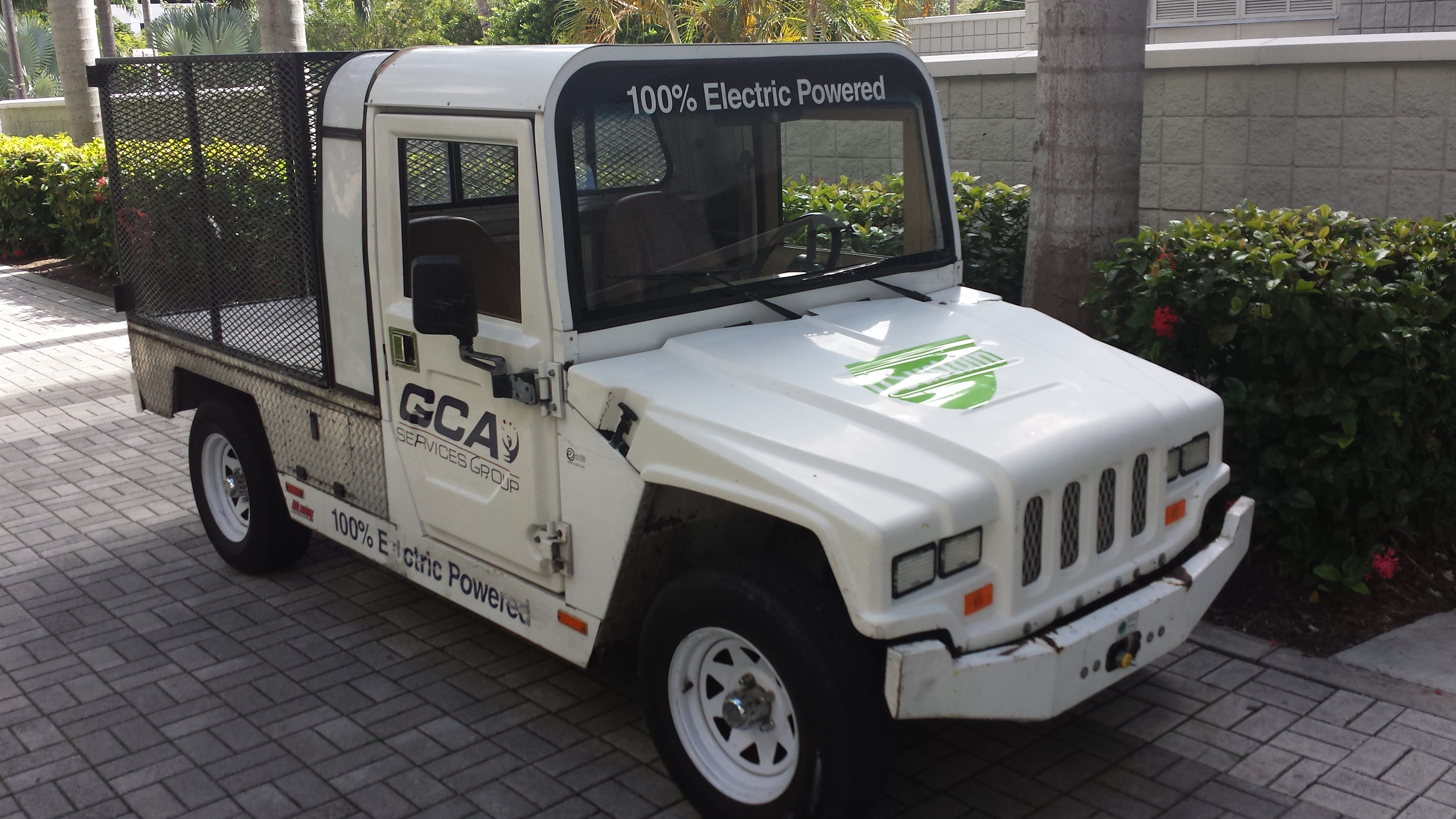 **********



UMPD is proud to partner with Goodwill to give a second life to the bikes left abandoned on our campus.


**********



Some Facts about Idling
- An hour of automobile idling burns approximately 1/5 of a gallon of gas and releases nearly four pounds of CO2 into the air.
- Idling is harder on engines than restarting the vehicle or driving.
- By avoiding idling five minutes per day, we can save between $30 to $60 per year per vehicle*
Idling in Parking lots is especially nocive: Over exposure to Carbon Monoxide aggravates heart disease and can cause headaches and visual impairment.
Please Turn off you engine while waiting in your car. 
*IdleReductionEducationalKit