Toner Cartridges Recycling Programs:


Your CANON copier may actually qualify for a toner cartridges recycling pre-paid shipping label. You will find the list of qualifying models and all the Canon instructions

 

on how to print and ship back your bundled cartridges

 

HERE.


If your copier is not a Canon copier or is not listed in the pdf,  STAPLES Cartridges Recycling program is now available through U Marketplace, read all the
Staples instructions 
and start recycling today!
****
Download our Gables One Tower Waste Audit 2019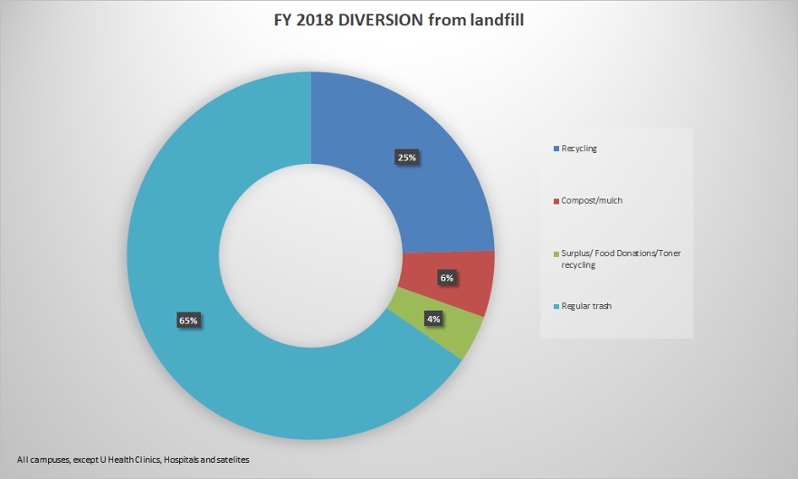 Check the results of our first ECO rep waste audit in the Hecht Stanford Residential Hall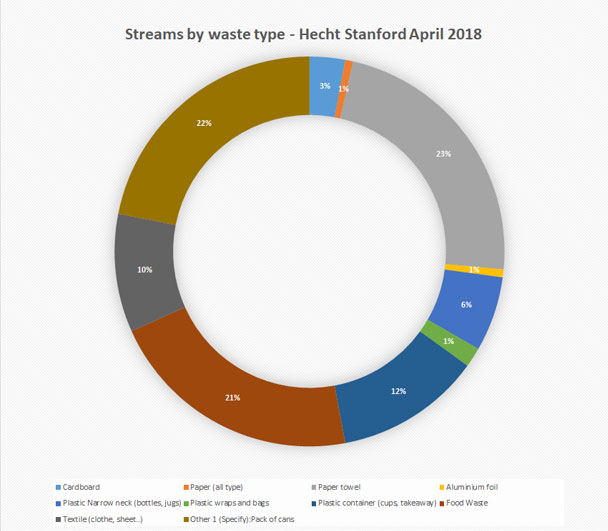 ****
Reducing the generation of waste also reduces the flow of waste to incinerators and landfills, which produce greenhouse gas emissions, can contaminate air and groundwater supplies, and tend to have disproportionate negative impacts on low-income communities. Source reduction and waste diversion also save institutions costly landfill and hauling service fees. In addition, waste reduction campaigns can engage the entire campus community in contributing to a tangible sustainability.
Waste Diversion Rate - Coral Gables
Waste diversion is the prevention and reduction of generated waste through source reduction, recycling, reuse, or composting. Waste diversion generates a host of environmental, financial, and social benefits, including conserving energy, reducing disposal costs, and reducing the burden on landfills and other waste disposal methods.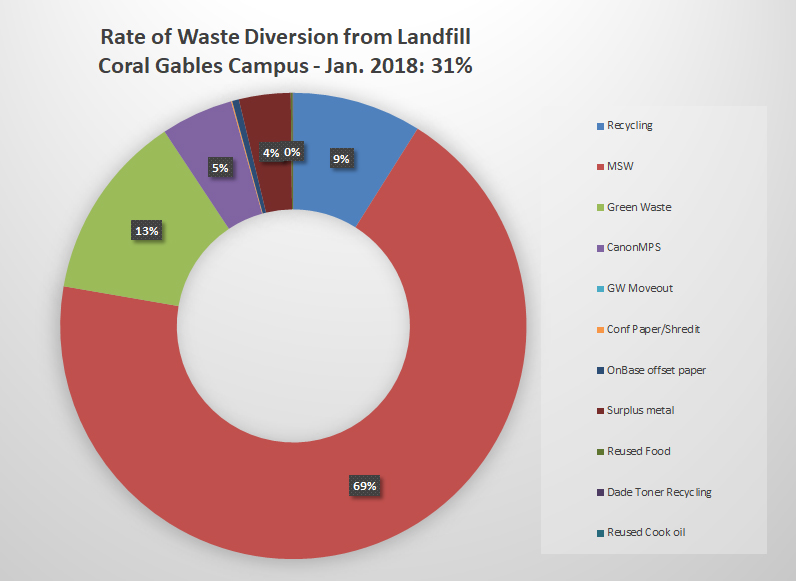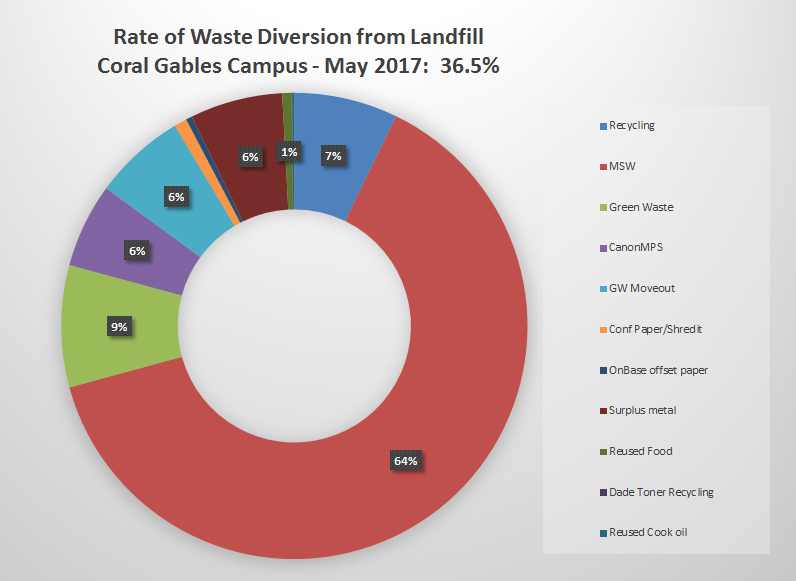 ****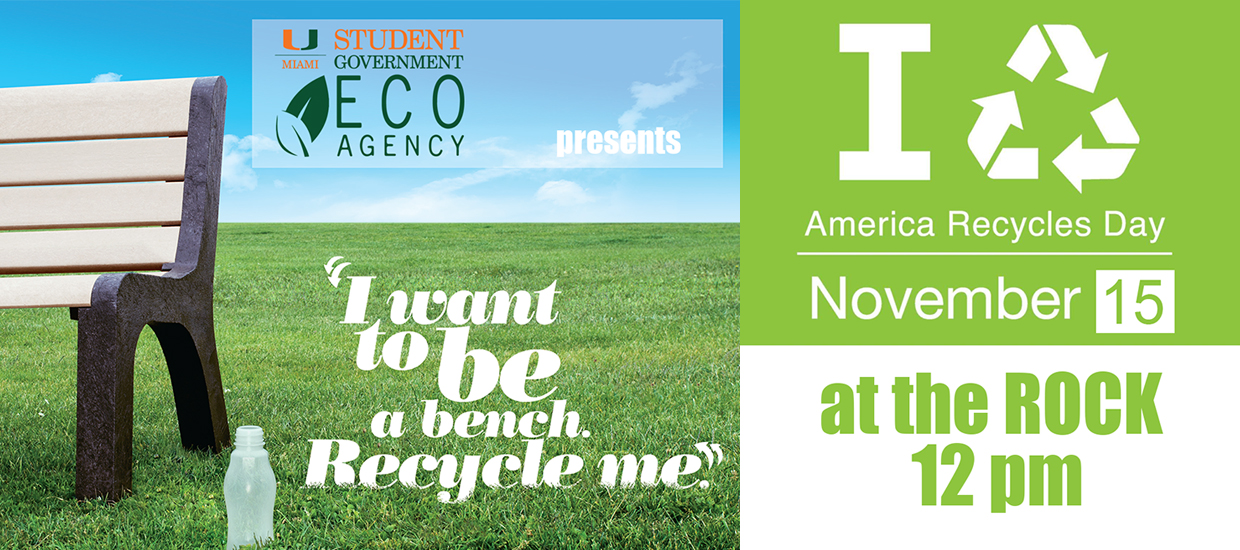 Event sponsored and organized by the Student Government ECO Agency 
at the UC Rock Plaza on November 15 from 12PM-2PM.
Students will learn about Single Stream Recycling and what can't be recycled in Miami-Dade County. 
Ben & Jerry's will be present as well giving out FREE ICE CREAM to all students who attend! 
America Recycles Day, a program of Keep America Beautiful, is a nationally recognized day dedicated to promoting and celebrating recycling in the United States. Please, take the Pledge here.