Contributing empty ink and toner cartridges to be "re-used" (remanufactured) instead of simply "recycled" (de-manufactured) helps to save energy, reduce air and water pollution, and conserves natural resources.
Dade Recycling is helping UM to recycle their old ink/toner cartridges and toner bottles. All proceeds from this program will be donated to United Way.
When you recycle at UM, you recycle for a cause!
Post this flyer above your copier: FLYER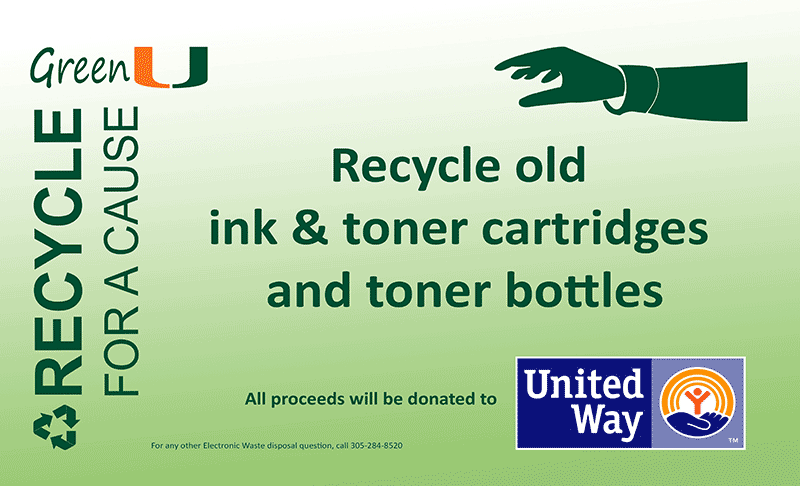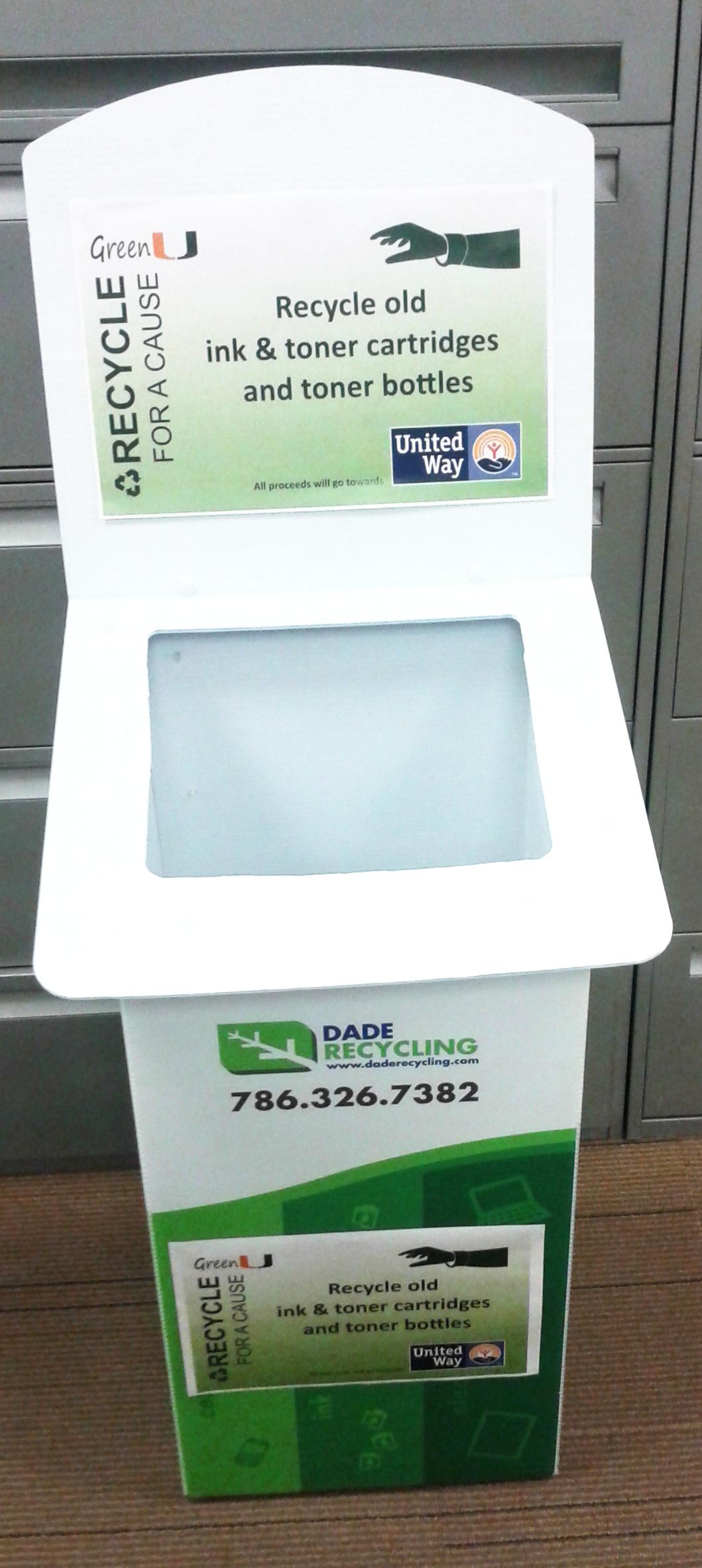 Bins are located all around campus:
MEDICAL CAMPUS
Check our interactive MAP
RSMAS CAMPUS
- North Grosvenor
- Marine Science
CORAL GABLES CAMPUS:
Check our interactive MAP

For more information, contact teddyl@miami.edu
For rechargeable batteries and other Electronic Waste disposal, call 305-284-8520.