University of Miami finished #46 over 200 participants in the Nation on the Per Capita Classic Division!
Thank you to all of the participating colleges and universities for their hard work to collectivly divert 29.4 million pounds of waste from the landfill through donation, composting, and recycling during the 2023 Campus Race to Zero Waste!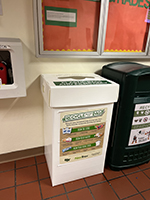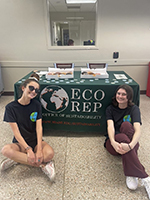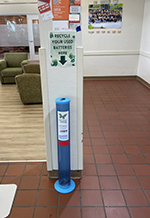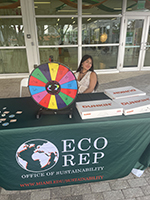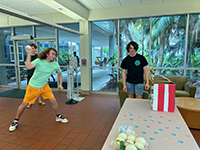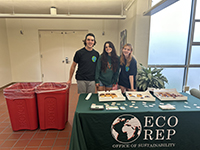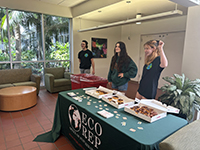 Race 2 Zero Waste - 2023 Mahoney Pearson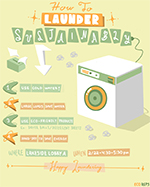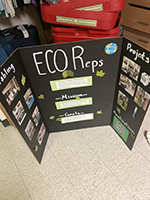 WHAT?
Campus Race to Zero Waste (formerly known as RecycleMania) is an annual competition among universities in the US and Canada which measures and compares campus waste reduction efforts over an eight-week period from February to the end of March. Through Campus Race to Zero Waste educational efforts, UM is on a mission to engage students, staff, and faculty in sustainable everyday practices that divert items from the landfill and make recycling and waste reduction both accessible and meaningful. Our campus competes in the Single Stream Recycling Per Capita challenge, which means we'll measure and report the weights of paper, cardboard, and bottles/cans recycled on campus on a per person basis each week. We will be hosting events such as a kickoff event, environmentally themed trivia, a scavenger hunt, and smaller events around campus. For more information, contact ECO Reps Exec team: Reid Jansen and Ulyana Pogibelnaya.

WHEN? 
February to March
HOW DOES IT WORK? 
Every week, we will announce our ranking of Per Capita recycling among other  Florida universities on @sgecoagency 
TAKE our CR2 ZeroWaste Pledge
HOW CAN I GET INVOLVED? 
Recycle a lot during those 2 months and follow eco on instagram @sgecoagency  for updates, and reach ou to ECO Reps Exec team: Reid Jansen and Ulyana Pogibelnaya.
2022 edition
February
Kickoff Trivia - 2/22 at 6PM
Description: Want to win a hammock made from recycled water bottles? The Campus Race to Zero Waste competition is hosting a Kahoot on 2/22 at 6PM. Topics include: What to Recycle, Fast Fashion, etc. Make sure to sign up to receive the zoom link! We hope to see you there! Zoom RSVP now!  
Prizes

include: Hammock made from recycled water bottles, Vericooler units (recyclable coolers), and t-shirts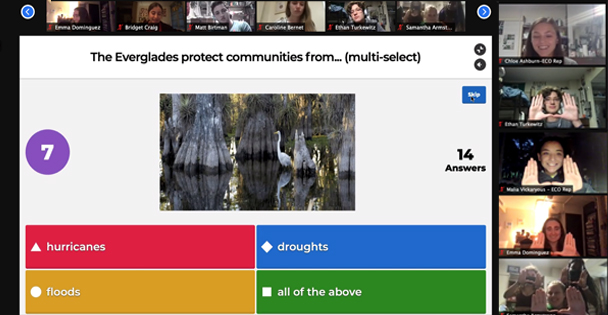 Mask Recycling and Single Use battery recycling at Stanford lobby: