ReUse Store for Staff and Faculty                                                                             uthrift
Your office is moving, cleaning out, or you simply need to find a small order of office supply? 
Visit the ReUse Store, don't throw away your small office supply, schedule a pickup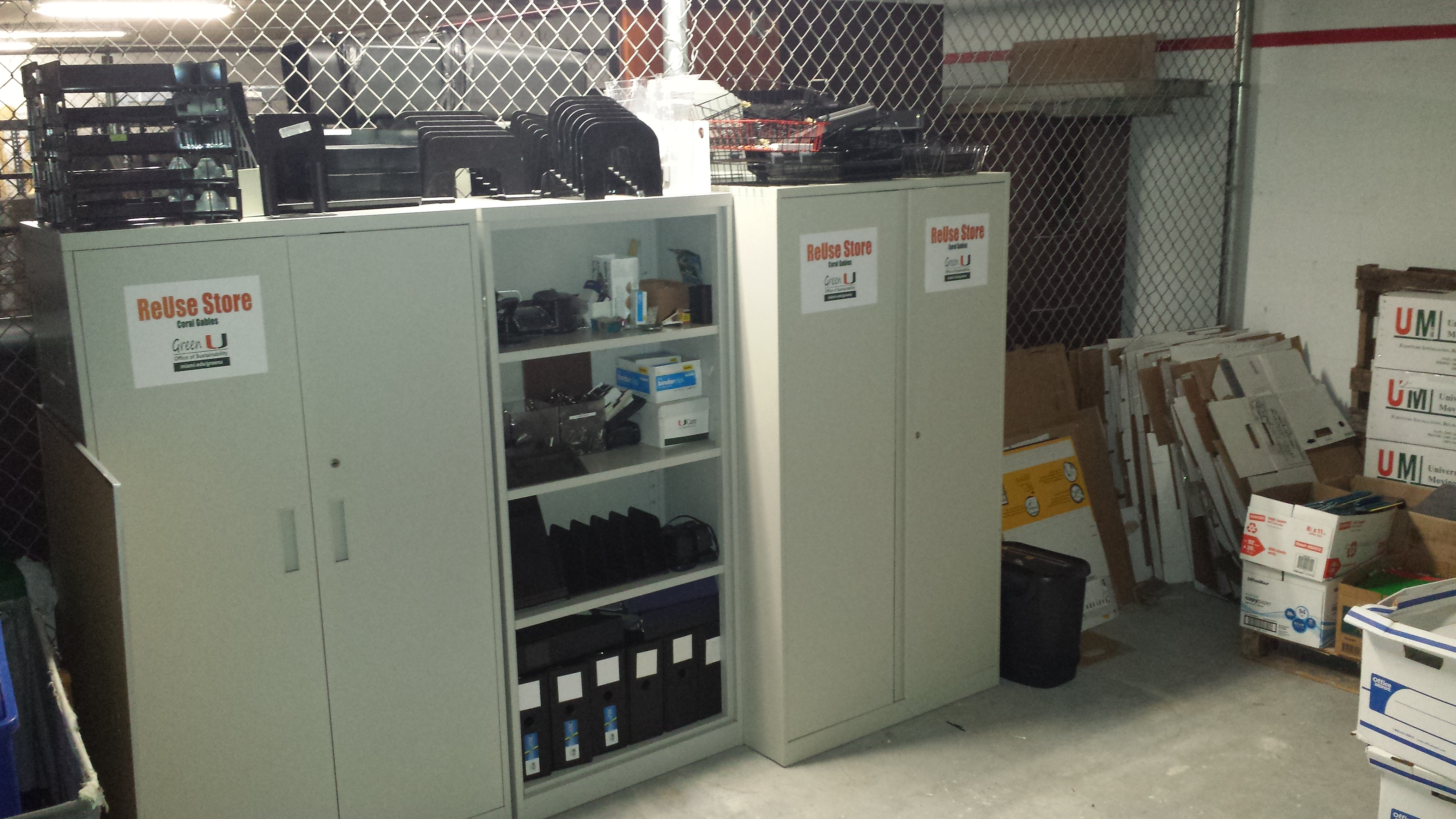 Visit the Surplus Property website for directions and contact information.
Don't miss the great deals Surplus offers every week: visit the UM Surplus Facebook page!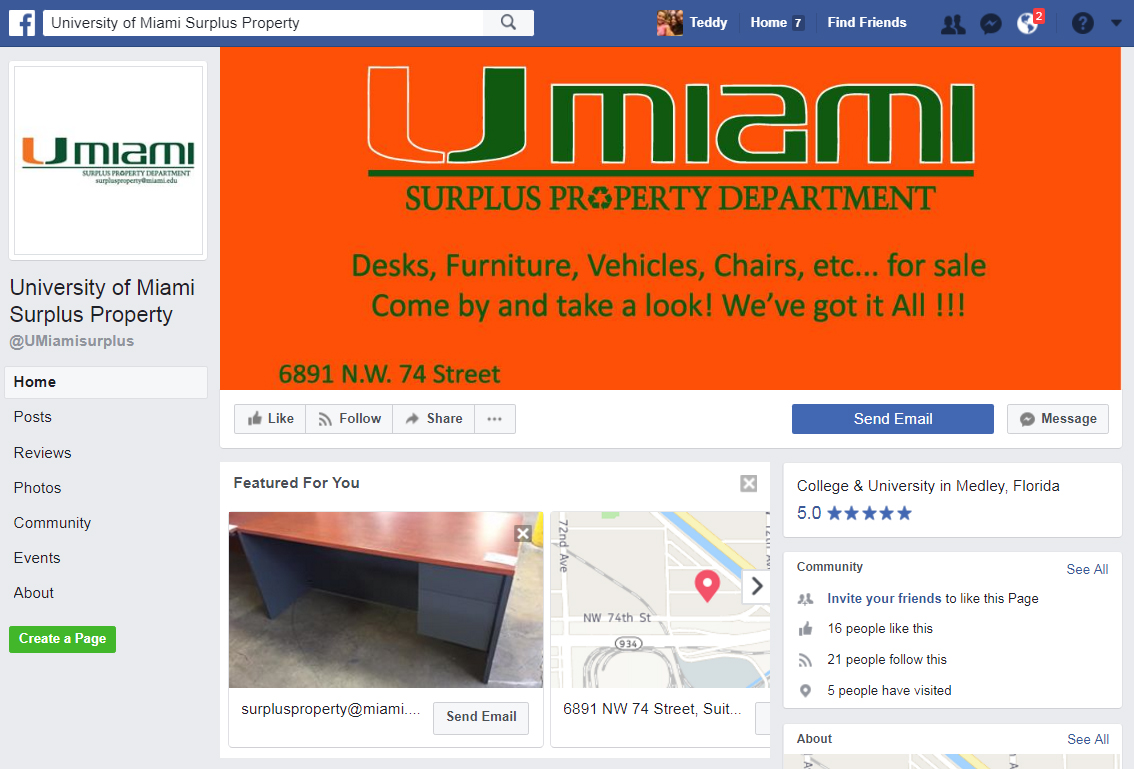 *****
UThrift for students
Commitment is semester long with two to three meetings per month. Our first meeting will be Wednesday, August 28th from 8-9pm in the Shalala's Iron Arrow room. (Please bring a laptop) If you are unable to attend but would like to be involved, or have any questions whatsoever, please email uthrift.contact@gmail.com
Follow us on IG and FB @um_uthrift to be updated with events and stay thrifty with us! Our first pop-up of the semester will be at the Farmer's Market on Wednesday, September 4th from 9:30am-2:30pm.
Bring lightly used clothes, shoes, accessories, school supplies, etc., and pick up items for FREE! 
UThrift is UM's free on-campus thrift store that takes place every Wednesday at the Farmer's Market!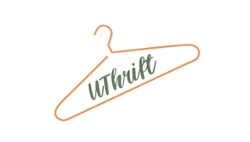 We are looking for individuals with a passion for sustainability and fashion to volunteer at the booth on Wednesdays and contribute to UThrift's development as a sustainable thrift store. Our mission is to divert perfectly good, clean, and pre-loved items from the waste-stream as much as possible and find them a loving home in our UM community! Instagram & Facebook: @um_uthrift
For more information contact us at uthrift.contact@gmail.com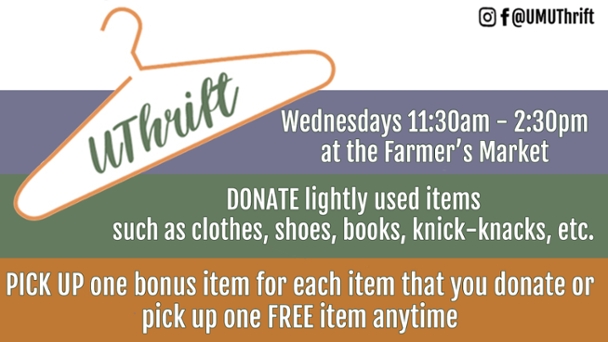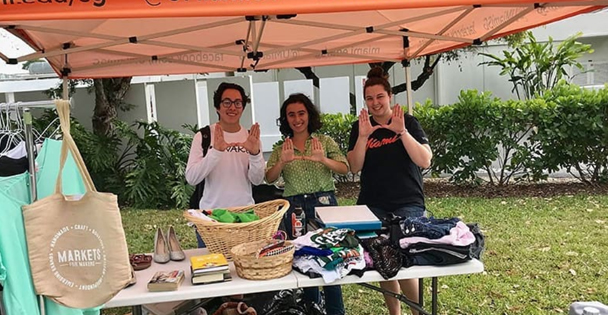 *****
GotSneakers Campaign
Thanks to Athletics for always thinking about Reusing and Recycling. Here is a new initiative, shared with Greek Life during Recyclemania: Take your used sneakers to one of our Gotsneakers bins and help less fortunate kids and athletes around the world. Learn more
*****
A big THANK YOU goes to all of our students for giving back to our community and making our operations greener every year!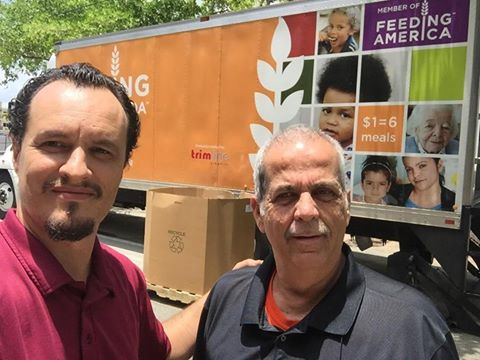 This year, during our move out:
- Goodwill collected a total of 67,120 lbs. in donations, 8, 089 lbs. more than last year.
- Feeding South Florida was also able to collect 283 pounds of packaged food, which helped provide nearly 236 meals.
"Thanks to the support of community partners like you, we are able to provide these meals to serve the more than 785,000 food insecure individuals in our community." Feeding South Florida