Download and print this sign if you need signage in your office, your lab, your dorm
... and remember:  NO FOOD - NO LIQUIDS - NO PLASTIC BAGS  in the Recycling bins.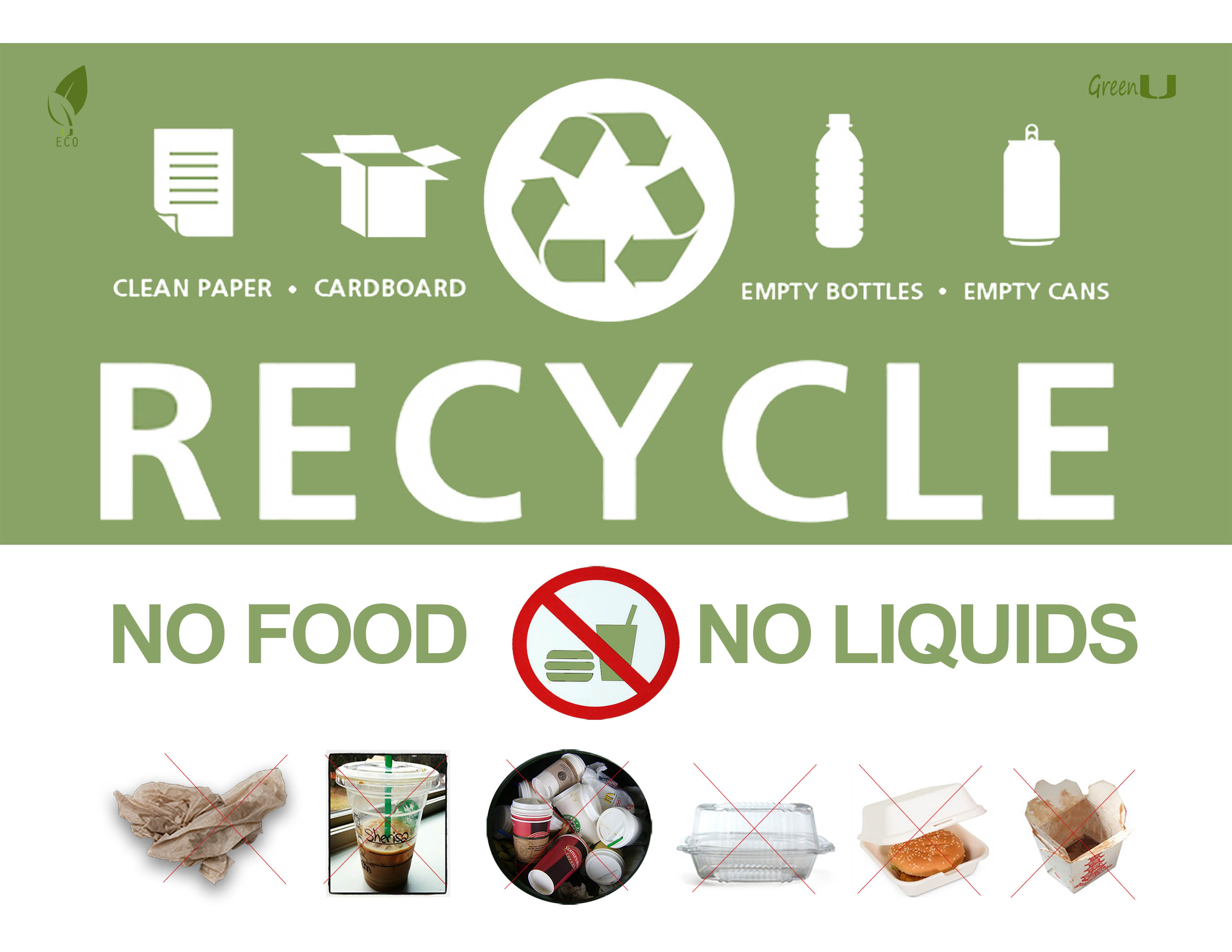 University of Miami to Receive Recycling Bins  through Coca-Cola/Keep America Beautiful Public Space Recycling Grant Program
Latest Public Space Recycling Bin Grant Cycle Awards 3,250 Recycling Bins through 2017 Bringing Total Recycling Bins Donated to 1 Million. 
UM received 20 bins that will be deployed for outdoor events when additional recycling containers are needed. The model is specially designed for events where most of the recyclables are cans and bottles, they come with a restrictive opening that will help us control recycling contamination.
The Coca-Cola Company, with the help of national nonprofit Keep America Beautiful and many other partners in communities across the country, reached a milestone this year. The Company and its partners achieved the 1 million mark for recycling bins donated to communities.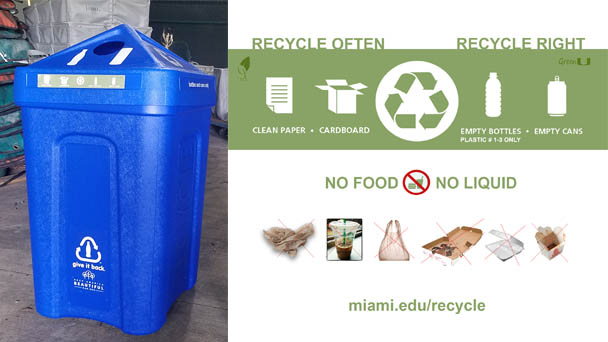 "Coca-Cola has a long history of supporting community recycling programs in an effort to ensure that our packaging is recycled and reused," said Bruce Karas, vice president of sustainability, Coca-Cola North America. "Through partnerships like Keep America Beautiful, we are able to improve access to recycling while also continuing to make progress towards our global goal of collecting and recycling a bottle or can for every one we sell."