REUSABLE WATER BOTTLES
As Orientation week kicks in, a Green U and ECO tradition is back: a reusable bottle was offered to every freshman.
People are using them, they LOVE TAP WATER! Next step: sign the pledge on Takebackthetap.org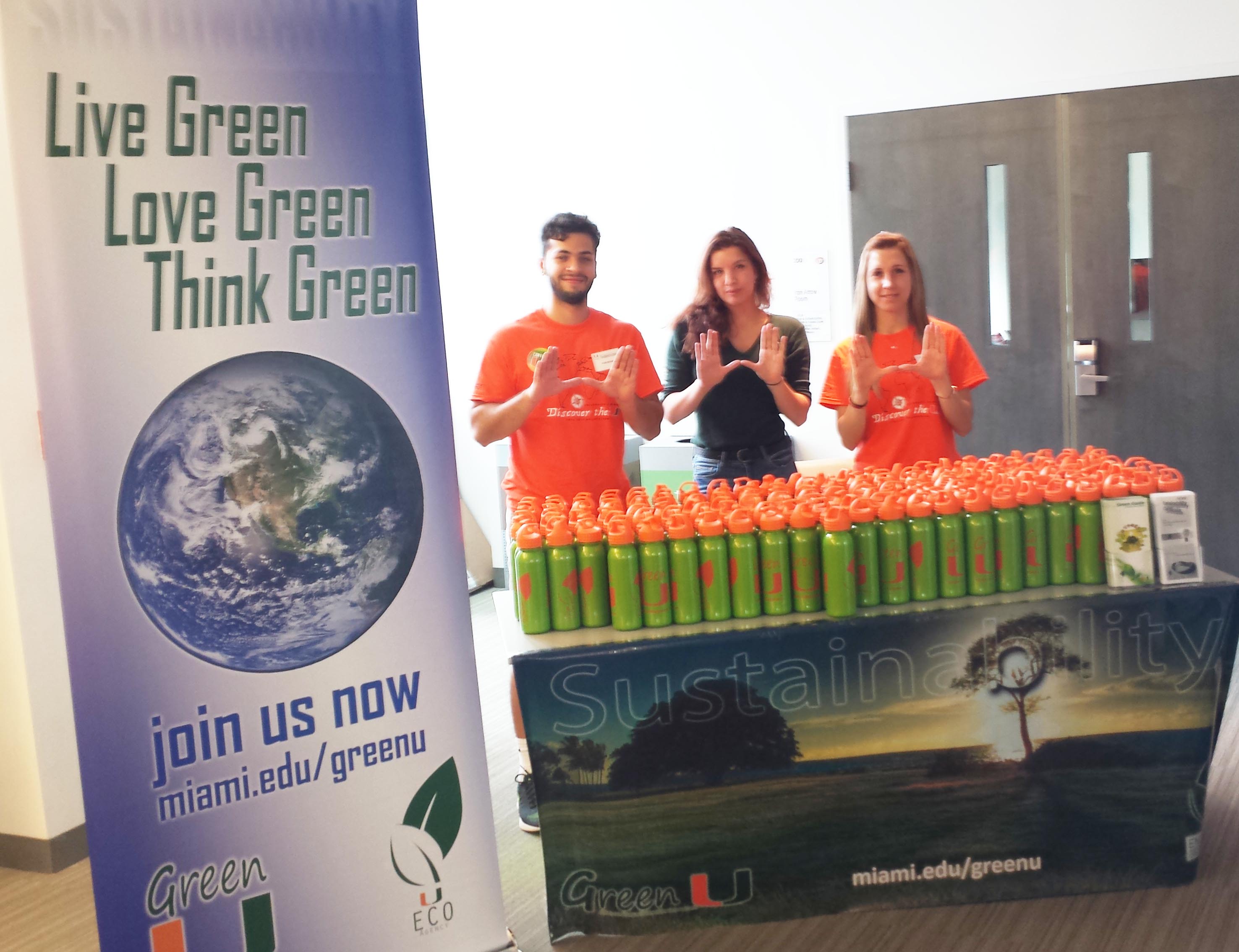 Water Refilling Stations MAP at Coral Gable


Use our top of the line Water Filling Stations !
You will find one everywhere on campus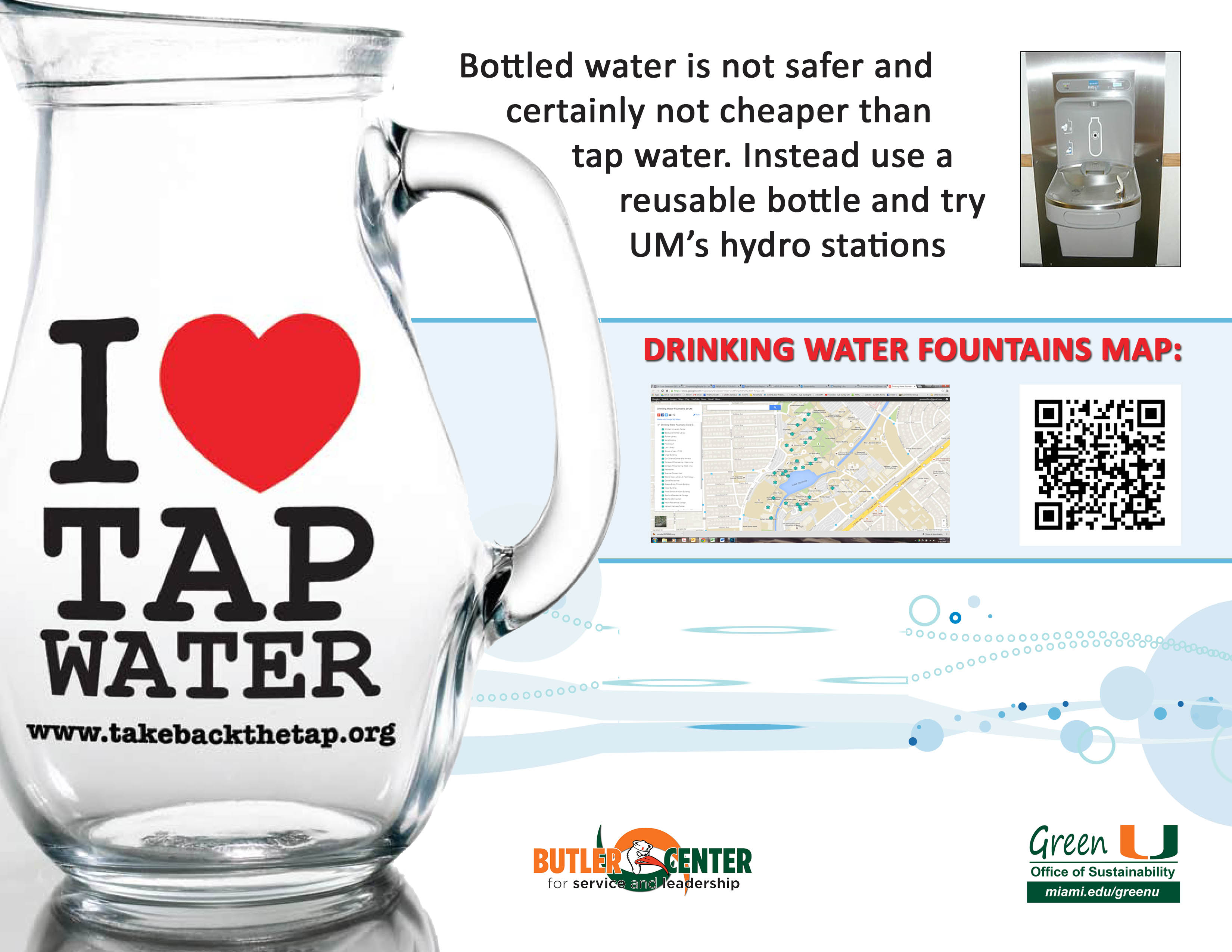 ***********
WATER FILLING STATION
Use our top of the line new Water Filling Stations !
You will find one everywhere on campus
In what has become an annual tradition, University of Miami Orientation Week will offer each new student a backpack full of giveaways, introducing them to many of the Cane traditions and spirit.
This Fall, new students will find in their welcome bag a reusable aluminum water bottle with a little surprise in it.
This marvelous giveaway could not have been possible without the participation of UM Alumni Association, UM Department of Orientation, the Toppel Career Center, the ECO Board student organization and the Butler Center for Service and Leadership. The Butler Center and Green U - ECO will take the opportunity to launch their new " Take back the tap" campaign : with the help of the national organization Food and Water Watch, our goal is to drastically reduce the amount of water plastic bottles on campus.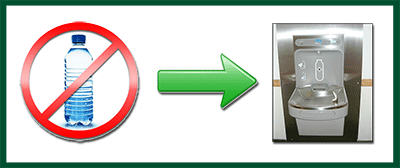 If you are a new student, you can help by simply using your bottle and fill it at our extensive network of New Water Filling Stations spread all over campus. To view a preliminary schedule of Fall Orientation 2014, please click here .
If you're not new, use your bottle too and join us in this campaign by contacting Green U !