Healthy Organic, Local, Ethical, Seasonal, Fulfilling Food at UM.
Visit UM DINING SUSTAINABILITY 
Go Plant Based !
Vegetarian and Vegan options are available on campus, here
Eating healthy, plant based is easy, learn how to prepare fast, local, vegan recipes.
Join the student group Plant Based Canes!
Plant Based Diet, Climate Change and Covid
Green U Breakfast and Learn with Juan Endara
A flexitarian is someone who actively incorporates meatless meals into his/her diet but isn't necessarily a vegetarian. Our new "Be a Flexitarian" initiative takes steps toward providing healthy meals to our customers while building sustainable communities by offering meat-free meals for meat lovers and vegetarians alike. By making a slight change in our diets and simply eating one meat-free meal a week, we can make an impact on both our health and the environment. How easy is that!  Look for the Flexitarian signage in both resident dining facilities and the Hurricane Food Court!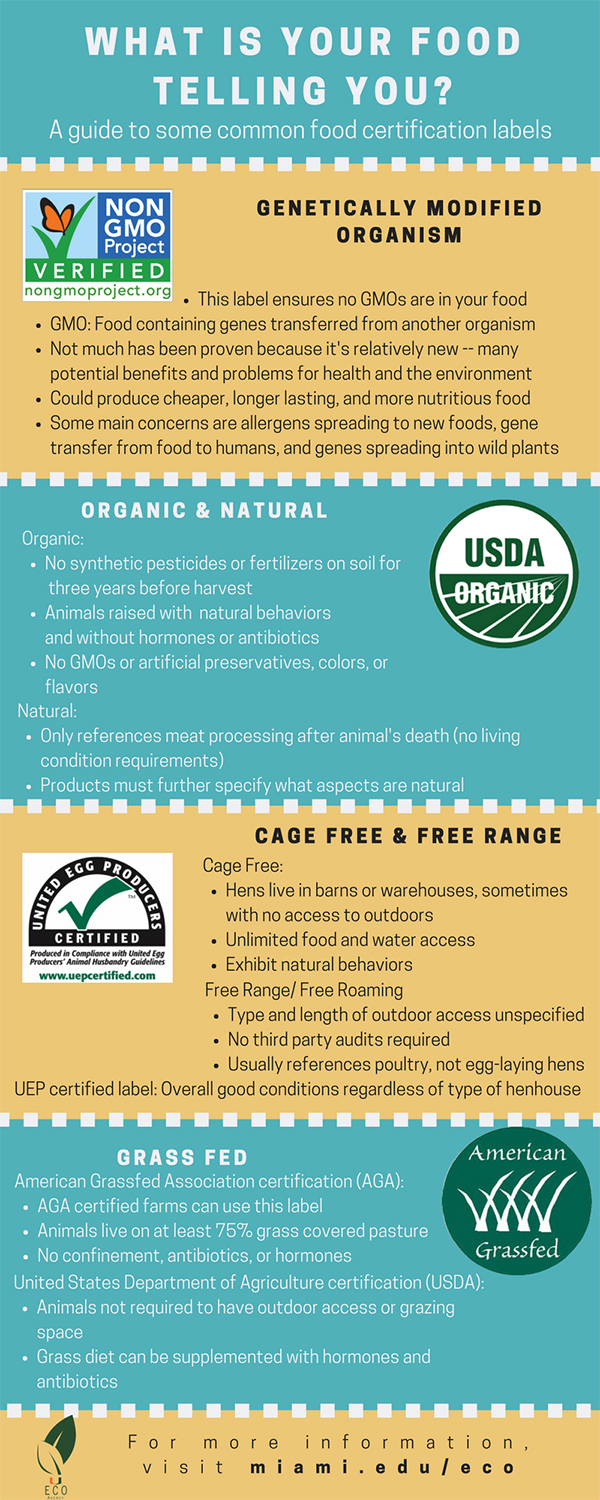 This Fall: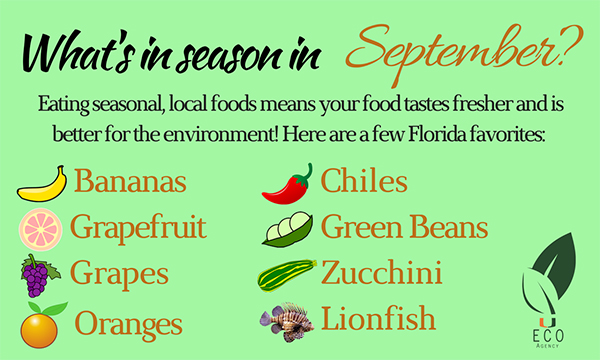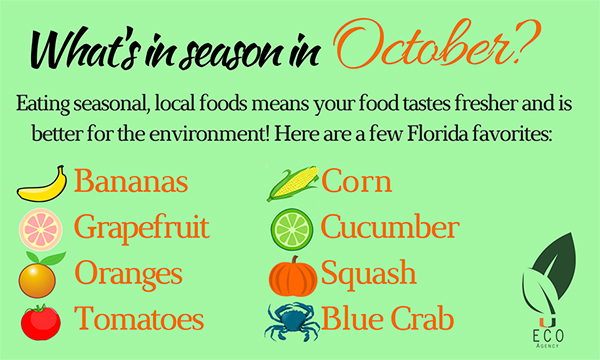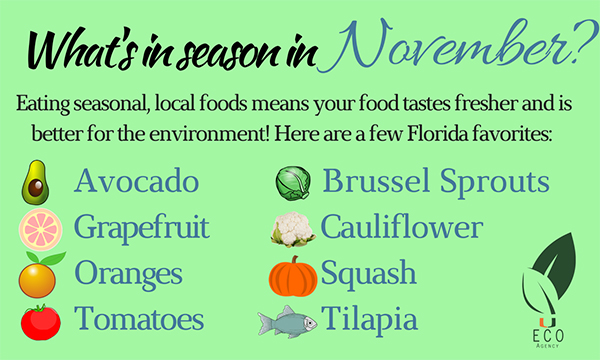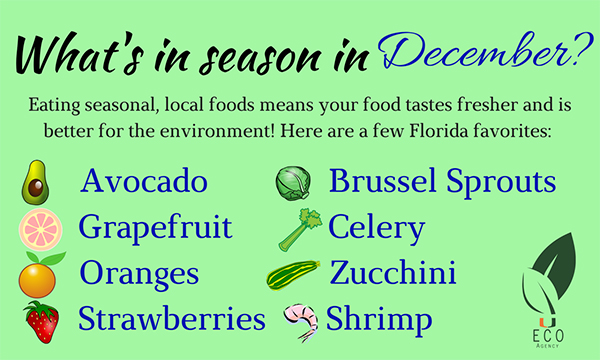 For more information about what is in season in SE Florida, visit Florida Crops in Season
Check this Calendar of In Season Fruits and Veggies

Every Wednesday from 9 am to 2 pm in the Walkway from UC to Richter Library
Come visit and buy from vendors selling fresh fruit and vegetables, kettle corn, cheeses, and MORE!
To apply to be a vendor at the Farmer's Market please contact The Market Company via email at claire@themarketcompany.com. NOW AVAILABLE on the Medical Campus: Every thursday in front of the Calder Library
MEDICAL CAMPUS
Our 3 hospitals on the Medical campus are serving meals that follow some important sustainability principles:
- Use of local farmers and fair trade practices as much as possible
- Reduce the use of antibiotics in chicken, turkey and pork
- Commit to healthier oceans with sustainable seafood purchasing policies
- Support sustainable agriculture and healthy rural economies
- Promote farm animal welfare with the use of cage-free shell eggs, the elimination of artificial rBGH from milk and yogurt products, and the phase-out of gestation crates for sows.
If you want to learn more about those practices, visit our partner's website 
*****
 "We are constantly looking for ways to make our operation greener, and this is something we have been looking to do for quite some time. After a lot of hard work and research behind the scenes, we are excited to transition to tree-free disposables this fall," says UM Dining Director Michael Ross.
There are a few new initiatives effective this fall concerning disposables in dining. First, plastic straws have been eliminated from the residential dining halls, Hecht-Stanford and Mahoney-Pearson. This move comes alongside multiple corporations, most famously Starbucks, publicly committing to phasing out plastic straws from their operations. The straws available in the take out areas and upon request in the dining halls are Emerald Brand PLA straws. These compostable straws are made with plant based bioplastic technology and crafted from 100% renewable resources. They are 100% compostable, biodegradable, and tree-free. These same straws are being used in retail locations across campus.  
Green U and UM Dining work closely each semester on many initiatives, most recently increasing recycling across campus. By implementing awareness campaigns and augmenting existing recycling bins to make recycling easier and more intuitive, the organizations are constantly working together to get students educated on sustainability. Green U has also been working with InStyle Catering to reduce food waste from events and craft sustainable menus. Please consider greening your event by following their Green Event checklist recommendations and receive new benefits. 
To see an overview of UM Dining's sustainability initiatives, visit their website. p