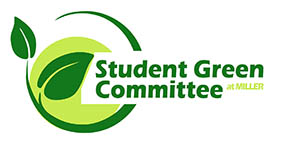 If you are ​a medical or graduate student in the Miller School of Medicine, please consider joining our Student Green Committee! In collaboration with ​the graduate and medical ​student governments, our group of passionate students promote current programs like the Green Lab program and work on new initiatives ​for a greener campus and daily lifestyle. Some of our initiatives include the ReUse Store available on certain Thursdays at the Calder Library Farmers Market (used office suppl​ies and more gently used items are free to take, we are also accepting donations; Calendar coming soon) and planting Butterfly and Herbs Gardens next to heal​thcare facilities.
If you want to get involved, reach out to greenu@miami.edu 

To receive our quaterly Newsletter, please send an email to greenu@miami.edu.