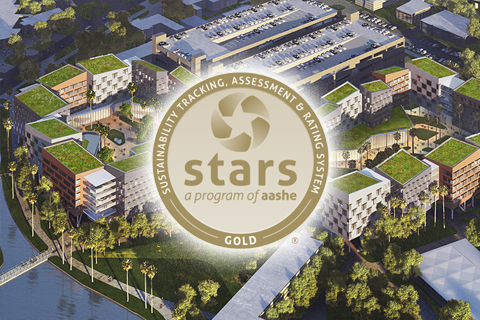 University of Miami has earned a STARS Gold rating in recognition of its sustainability achievements from the Association for the Advancement of Sustainability in Higher Education (AASHE).
STARS, the Sustainability Tracking, Assessment & Rating System measures and encourages sustainability in all aspects of higher education. The University of Miami 2018 STARS report is publicly available here on the STARS website. Learn more
****
University of Miami has received Platinum certification, the highest recognition in the Coral Gables Green Certification Program. They have been exemplary in their efforts in reducing carbon emissions and making their buildings #ecofriendly.
Learn more: coralgables.com/greenbusiness #environment
**** 
University of Miami awarded the Coral Gables Chamber of Commerce 2016 Green Means Green Awards - Outstanding Non-Profit Business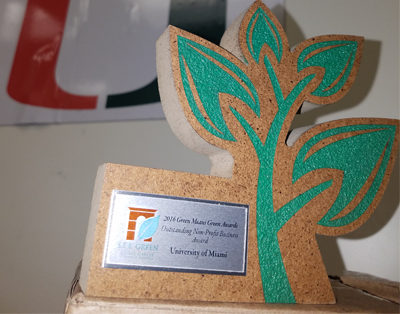 For the sixth year, the Coral Gables Chamber of Commerce's "Green Means Green" Awards will recognize individuals, companies, emerging professionals and others in our community that have placed a priority on sustainability and green practices.

This year's finalists are:
Green Business | Sponsored by Hammer Construction
Earth Friendly Products | Tyler Schwartz Design | PaperSave

Green Non-Profit Business | Sponsored by Ygrene Energy Fund
City of Coral Gables | Florida International University Office of University Sustainability | University of Miami

Green Gadget | Sponsored by Leviton Manufacturing Company
Cartridge World Miami | Earthware Incorporated | Waste Management
****
University of Miami was selected in the new 2015 edition of The Princeton Review Guide to Green Colleges
"The Princeton Review's Guide to 353 Green Colleges: 2015 Edition" profiles colleges with the most exceptional commitments to sustainability based on their academic offerings and career preparation for students, campus policies, initiatives, and activities. The profiles in the guide give college applicants information about each school's admission requirements, cost and financial aid, as well as student body facts and stats.
The free 218-page guide is downloadable at
www.princetonreview.com/green-guide
. There users can also peruse detailed "Green Facts" write-ups on the schools. The write-ups report on everything from the school's use of renewable energy, recycling and conservation programs to the availability of environmental studies and career guidance for green jobs.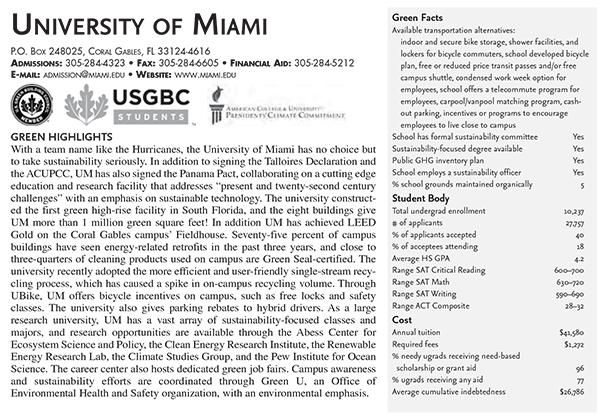 *****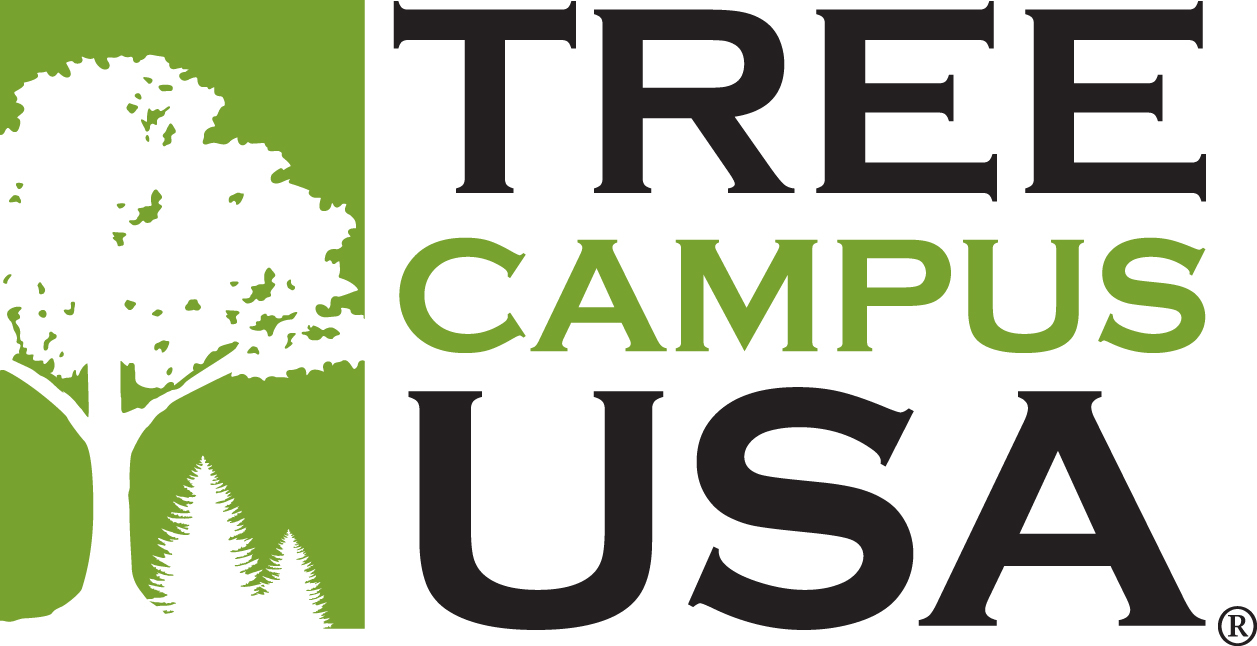 The Coral Gables campus was awarded the Tree Campus USA award in 2014 by the Arbor Day Foundation.

Our campus has a unique landscape architecture with elements designed specifically for its climate and natural setting. It conveys a positive and unified sense of place, coherency, and consistency. Its thoughtful landscape planning has become renown worldwide as a "campus-in-a-tropical garden".
*****

> Gables One Tower is now an Energy Star certified building. Learn more about Energy Star Buildings here

> All new buildings built on UM campuses are LEED Silver certified. For a complete list of buildings certified or in the process of certification, click Here

> UM Residential Community Honored with Dream Green Reality Award

> UM's 'One Water' to Make Cable-TV Premiere on Planet Green Channel

> College of Engineering Receives Grant for Self-Sustaining Water System