UM ranked number 26 on the 2023 Princeton Review's Guide to Green Colleges.  Since its creation in 2017, it is the first time that University of Miami is ranked among the ultra-competitive Top 50 Green Colleges!
The Princeton Review Guide to Green Colleges is a resource published online since 2010 for college applicants seeking schools with strong commitments to the environment in their campus policies, programs, and practices. Accessible for free at princetonreview.com/green-guide, the Guide to Green Colleges, 2023 Edition profiles 455 colleges and presents a ranking list of the Top 50 Green Colleges among over 1,000 institutions rated. More than 25 data points were analyzed in the selection of schools for the guide and ranking list.
"Since we debuted this project 13 years ago, we have seen an increasing interest among college applicants in attending colleges that are committed to the environment and to green practices" said Rob Franek, Editor in Chief of The Princeton Review. He noted that of the 10,400 college applicants participating in The Princeton Review's 2022 College Hopes & Worries Survey, an overwhelming majority—77%—said information about a college's commitment to the environment would affect their decision to apply to or attend the school.
One of the key factors that allowed us to rank #26 is the fact that we reached the Gold level on the Sustainability Tracking and Assessment Rating System from the American Association for the Advancement of Sustainability in Higher Education. A key feature in our application has been the partnership between AASHE and the Princeton Review to transfer data automatically from one platform to another. As a group, the schools share impressive statistics with respect to their commitments to sustainability. Among the top 50 schools overall:
- 16% of their total food purchases are from local sources and/or organic
- 48% of their waste is diverted from incinerators or solid-waste landfills
- 98% offer a sustainability-focused undergraduate major or degree
- 100% have a sustainability officer
****
Miami Herbert Business School earns highest possible certification for sustainable operations and maintenance. 
The U.S. Green Building Council (USGBC), a preeminent organization assessing sustainable building practices, recently awarded the University of Miami Patti and Allan Herbert Business School building its highest rating for existing buildings: a Leadership in Energy and Environmental Design (LEED) Platinum Certification for Operations and Maintenance (O&M). Learn more


****
University ranked No. 8 on EPA's Top 30 list of higher education green power users
The U.S. Environmental Protection Agency has selected the University of Miami as a member of its "Green Power Partnership" in recognition of the University's continued commitment to utilizing clean energy. 
Learn more
 ****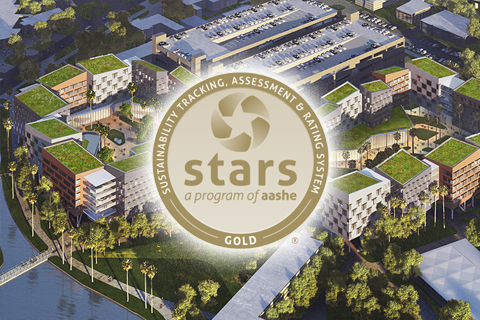 In 2022, for the second time, the University of Miami has earned a STARS Gold rating in recognition of its sustainability achievements from the Association for the Advancement of Sustainability in Higher Education (AASHE).
STARS, the Sustainability Tracking, Assessment & Rating System measures and encourages sustainability in all aspects of higher education. The University of Miami 2021 STARS report is publicly available.


 ****
University of Miami has received Platinum certification, the highest recognition in the Coral Gables Green Certification Program. They have been exemplary in their efforts in reducing carbon emissions and making their buildings #ecofriendly. Learn more: coralgables.com/greenbusiness #environment


 ****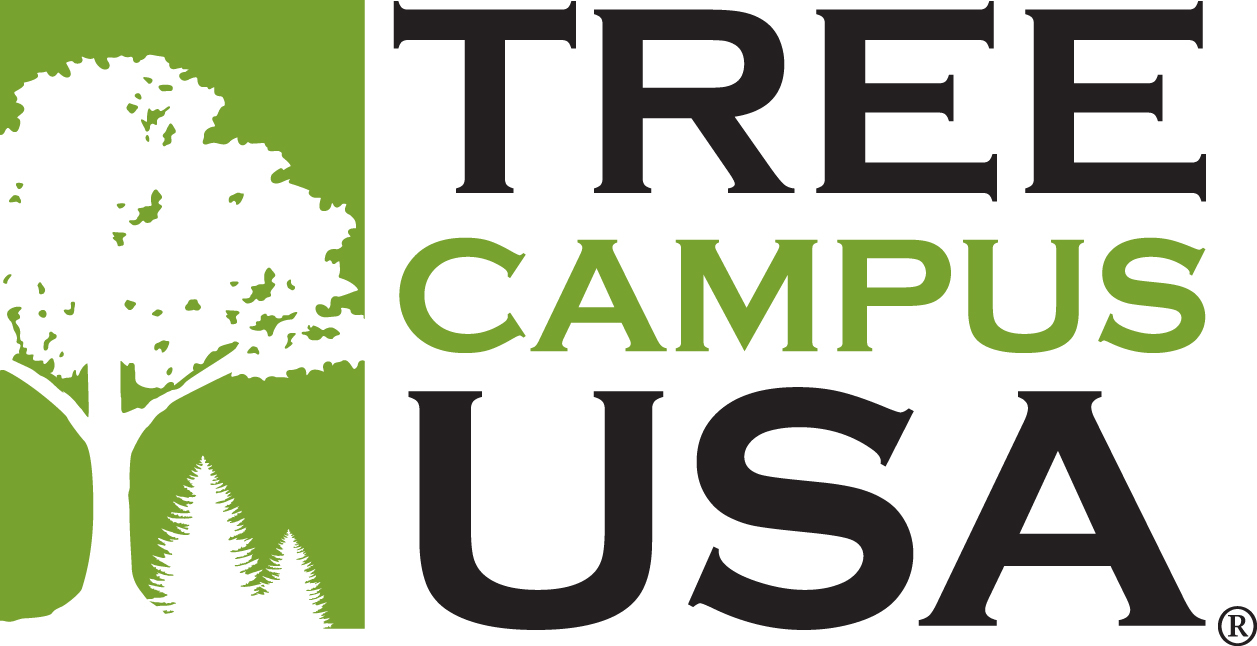 The Coral Gables campus has awarded the yearly Tree Campus USA award since 2014 by the Arbor Day Foundation.
Our campus has a unique landscape architecture with elements designed specifically for its climate and natural setting. It conveys a positive and unified sense of place, coherency, and consistency. Its thoughtful landscape planning has become renown worldwide as a "campus-in-a-tropical garden". Learn more
*****

> Gables One Tower is now an Energy Star certified building. Learn more about Energy Star Buildings here

> All new buildings built on UM campuses are LEED Silver certified. For a complete list of buildings certified or in the process of certification, click Here

> UM Residential Community Honored with Dream Green Reality Award

> UM's 'One Water' to Make Cable-TV Premiere on Planet Green Channel

> College of Engineering Receives Grant for Self-Sustaining Water System