New Solar Charging Umbrellas

Students can now charge their electronic devices with Solar energy!
The new Solar Charging Umbrellas are located in the resting area between the Whitten Learning Center and the Panhellenic Building. They store solar energy and come with an outlet that let you charge mobile devices.
Connect with ECO Agency and let us know what you think!
Visit us on Facebook @UMiamiECOAgency or check out www.miami.edu/eco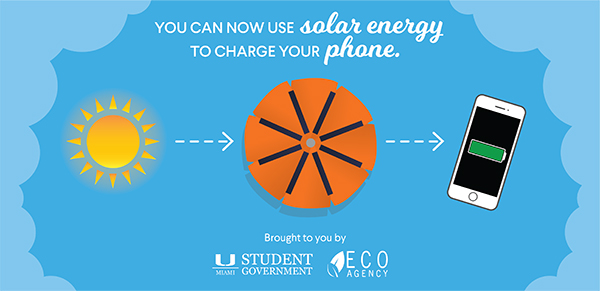 The ECO Agency- Student Government installed a 20KW solar photovoltaic system on top of the Hurricane food court.

You can see in real time how much energy the system is feeding back to the grid. We expect the system to account for an average of 15% of the Food Court electricity load:
Check the Enlighten Dashboard UC Whitten
Check this video, you can also see the system from the Student Center 3rd fl.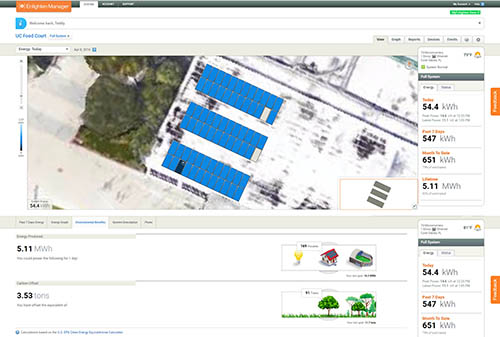 The brand new Patricia Louise Frost School of Music building is equipped with a 50 KW Photovoltaic solar panel system that will offset 20 to 30% of its load!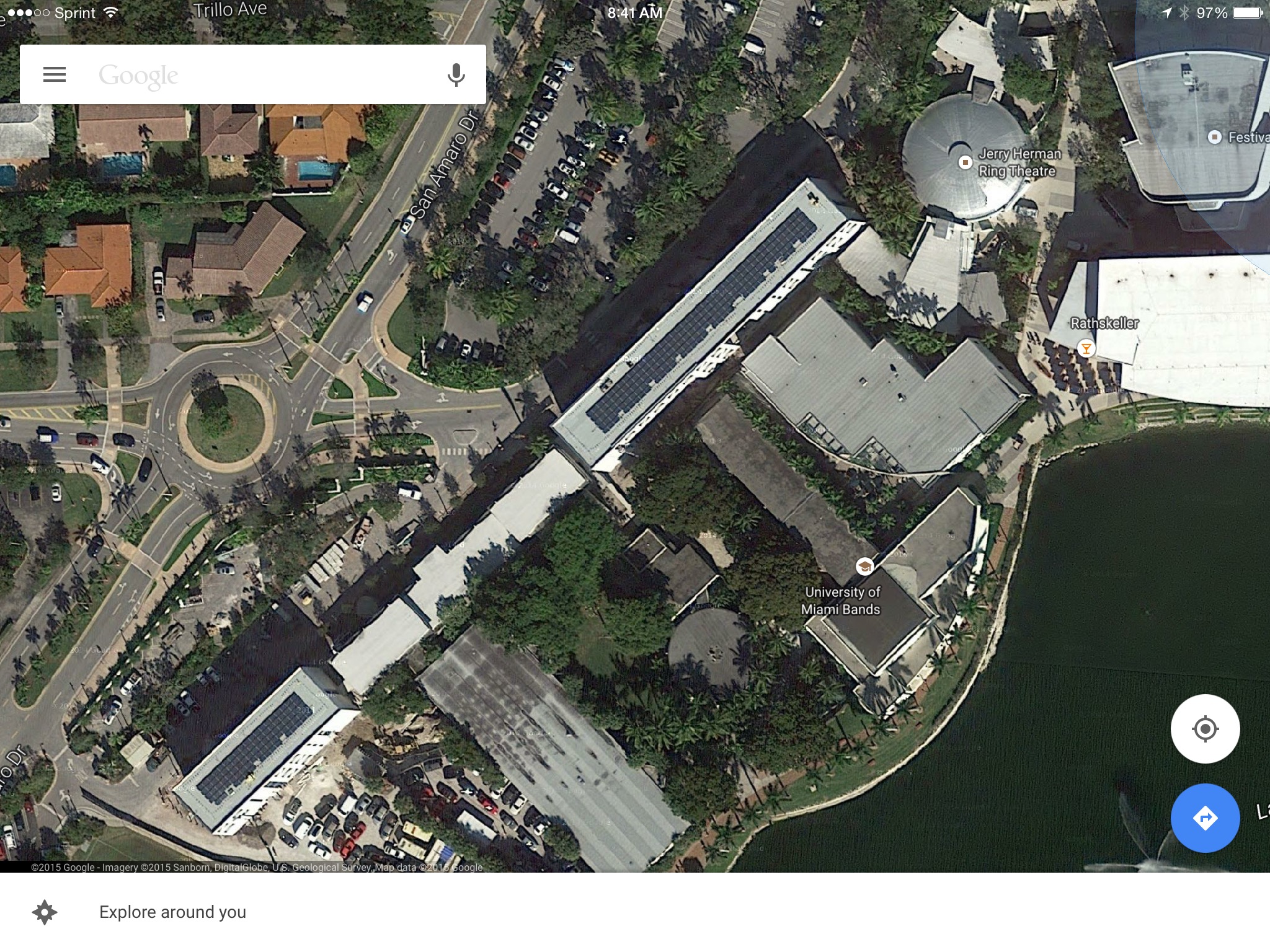 UM has implemented Solar Thermal system as part of our Silver LEED Neuroscience Center hot water system to reduce total energy demand for scientific research.
The system has reduced total hot water energy demand for cage wash, lab sinks and domestic use on the site by 30%.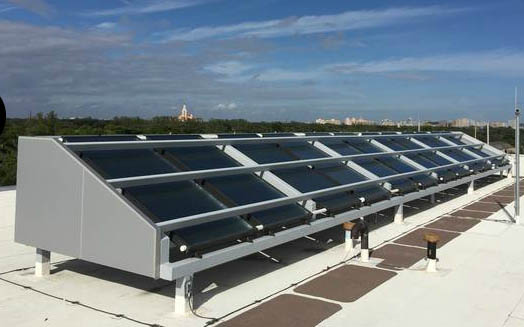 Forgot your phone charger? Why not recharge in style with our Solar-Powered SOOFA, in front of the Richter Library.